Incredibly Useful Website Templates To Grow Your Web Development Business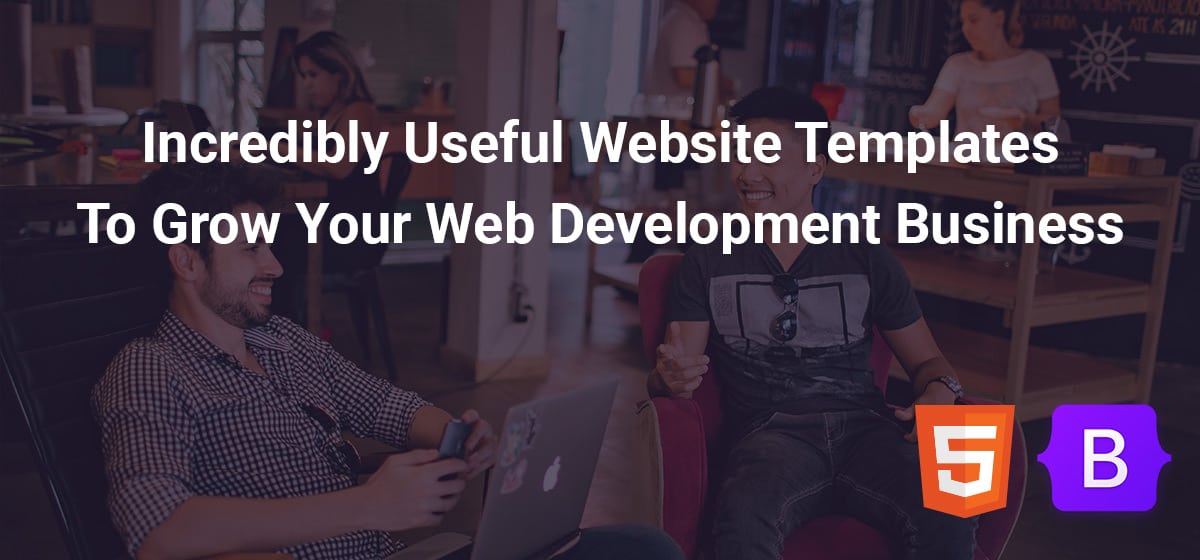 Are you looking for site design templates to grow your web development business? Great news. There are some great templates available to make getting started easier than ever.
If you are a freelance developer looking to start your own web development agency business, you have a massive list of things to take care of. You already know how important it is to have a professional, highly functional website. This will be the first impression for many of your prospective clients. To add to that, as you start pitching new clients, you are going to need demonstration sites for your pitches. If you are just getting started, you may not have access to reliable designers to help you design these sites.
Fortunately, there are plenty of professionally designed site templates available ready to help. From templates for your own web development business site to templates for your clients, there are Bootstrap themes and templates that will help you get started fast. And, we have compiled some of the very best to help your search.
Template For Building Your WebDev Business Site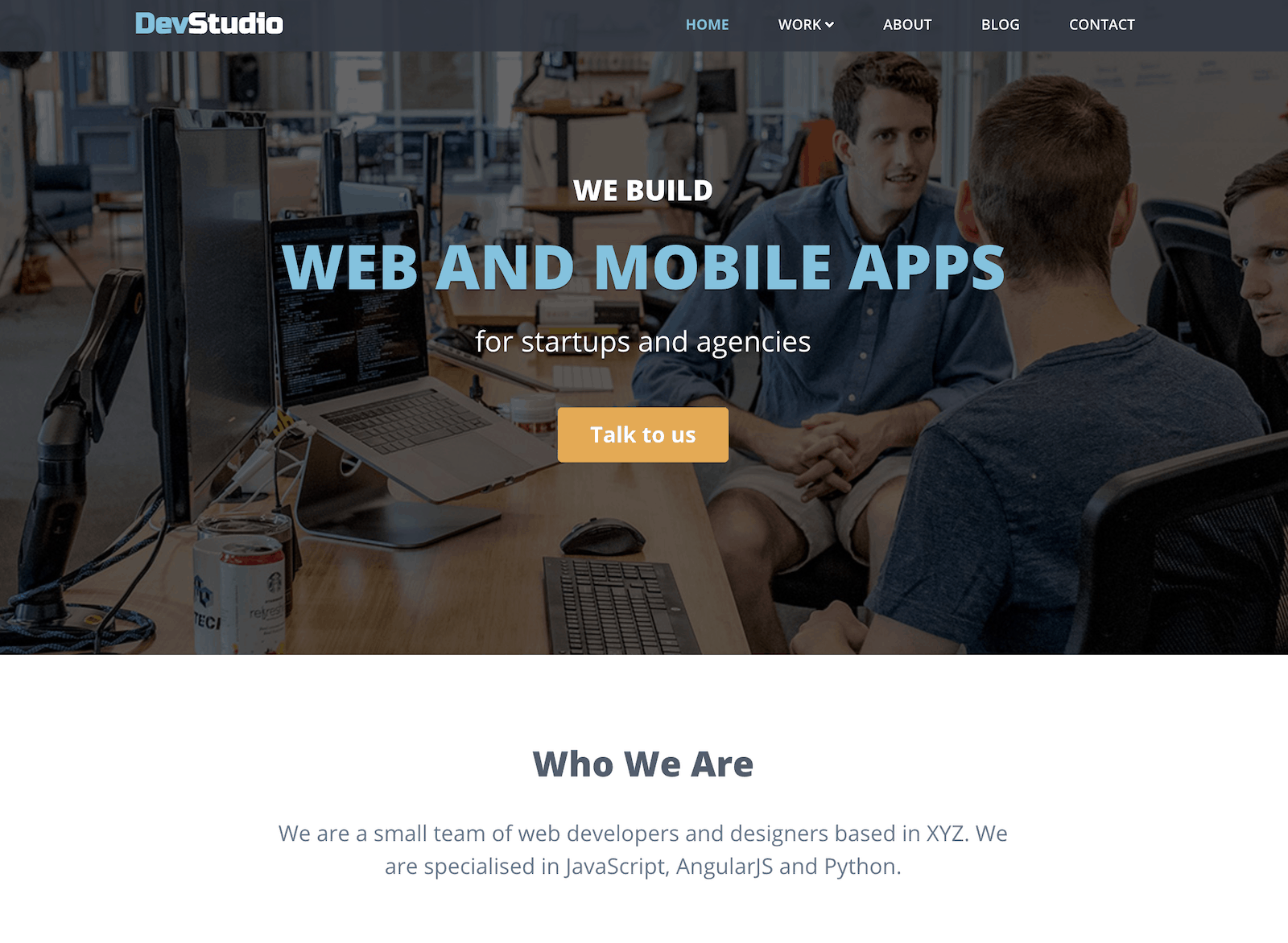 DevStudio is a Bootstrap theme perfect for your Web development business site. It is designed specifically for web developers offering a professional online presence for individuals and small agencies. It comes with a choice of 10 Color schemes built-in and nine different pre-built pages. It is, of course, fully responsive, and all the SASS source files are included. You will be able to start pitching clients in no time with this beautiful template with everything you need for your WebDev business site.
Templates For Your Client Projects:
Pitch to restaurant owners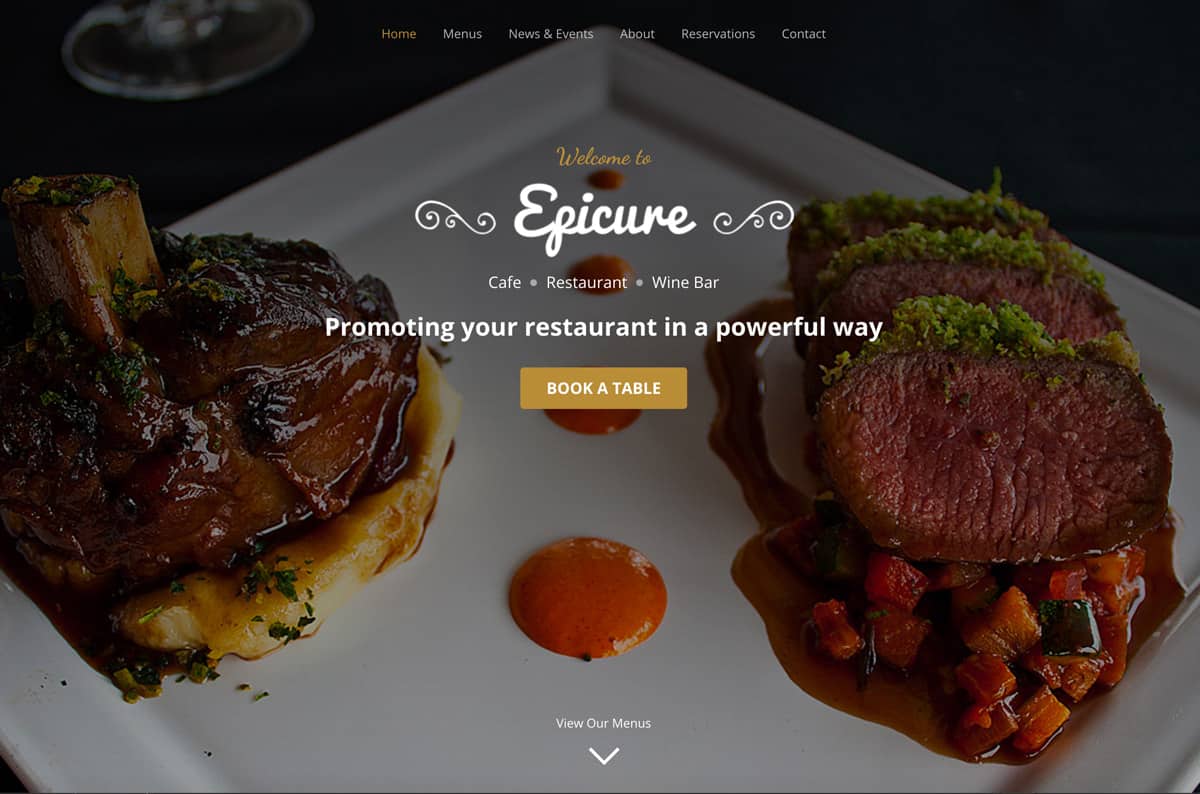 When pitching development services to restaurant owners, you can prove that less is more with Epicure. It has exactly what you need for mid-high end restaurant websites and nothing extra to get in the way.
Pitch to builders and small construction companies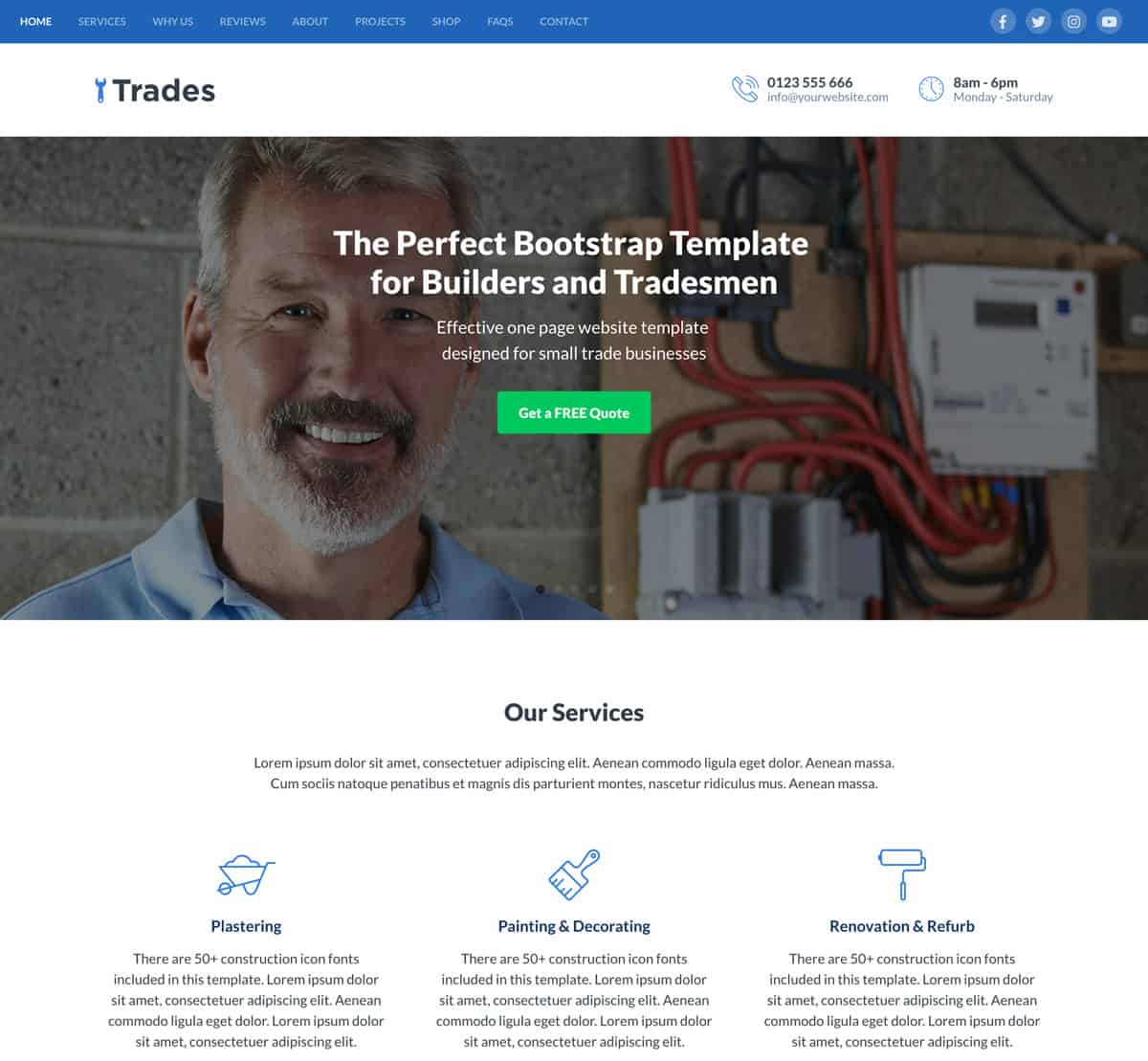 Trades is the perfect Bootstrap template for preparing a pitch to builders and small construction companies. The template contains all the necessary elements to build a site focused on winning new customers for builders and even includes a working contact form.
Pitch to bands and musicians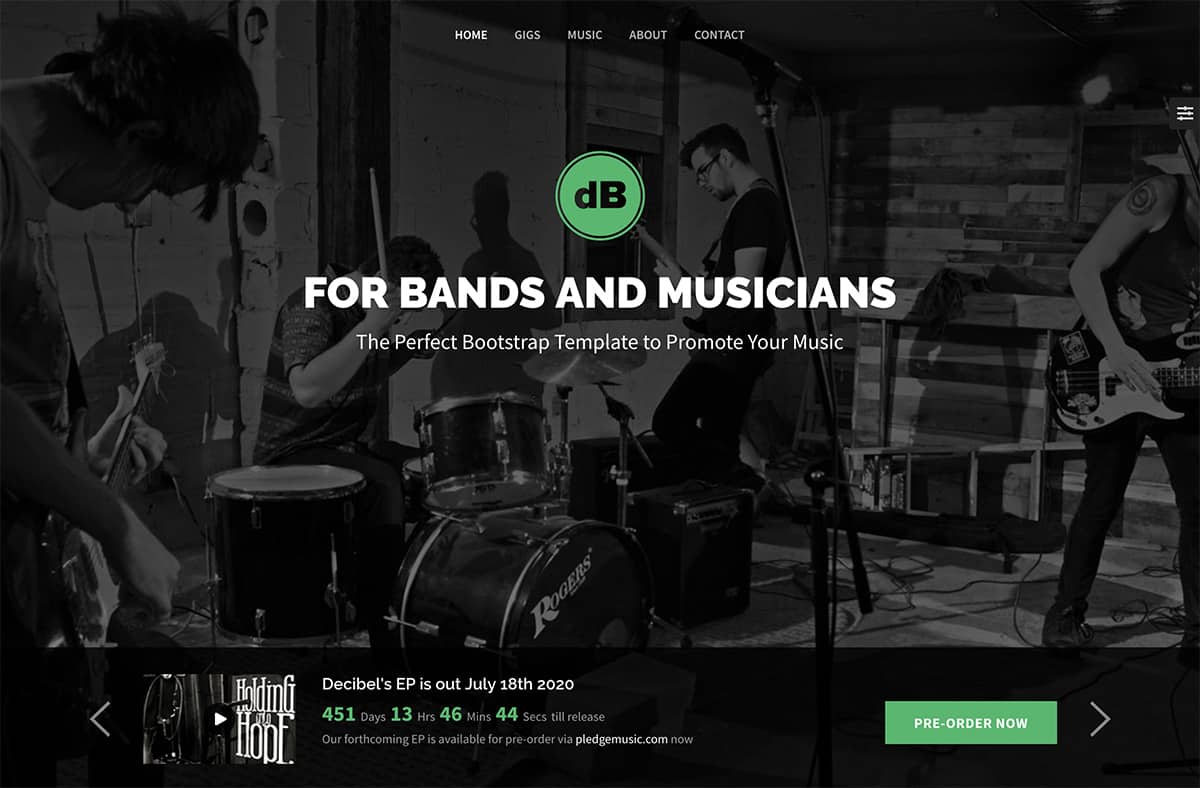 If you are getting ready to pitch to bands or musicians, Decibel is a powerful Bootstrap landing page template designed specifically for their needs. Setup is fast with built-in call-to-actions to help steer visitors to purchase tickets and music or keep up to date with the bands latest news.
Pitch to educational establishments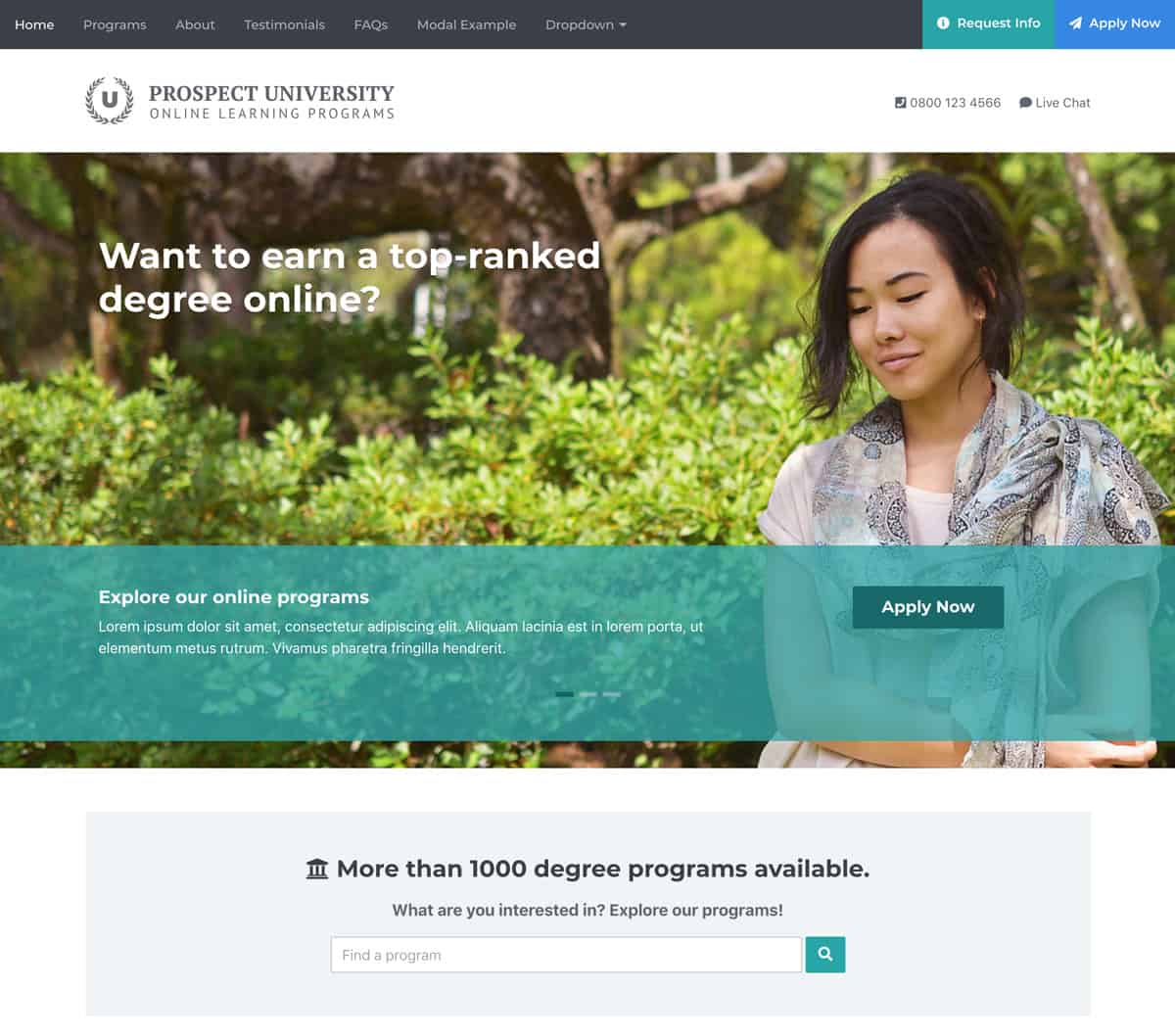 Get the attention of educational institutions with Prospect, the perfect landing page template for higher education establishments or universities to promote their online programs/courses.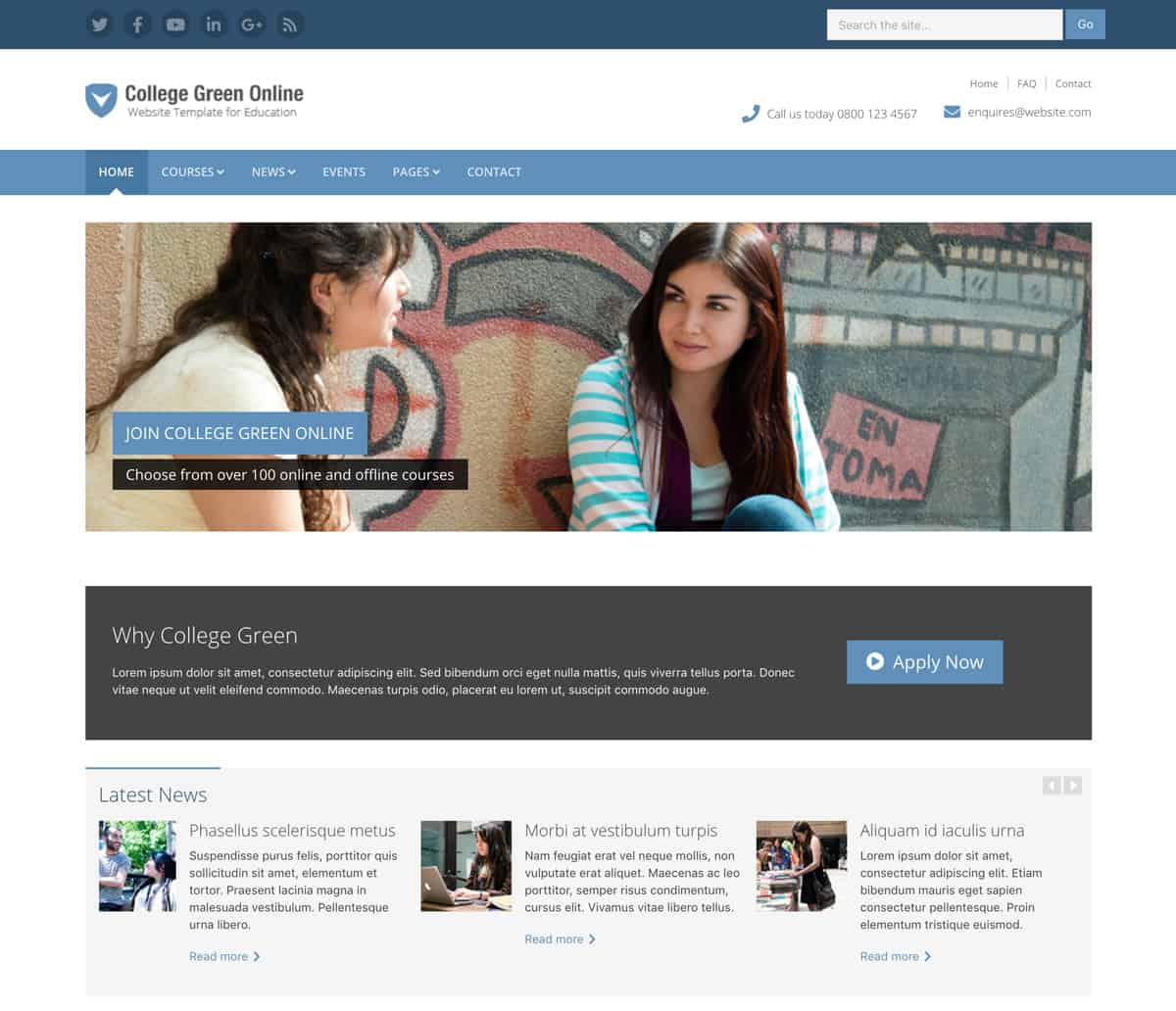 Perfect for complete college websites, College Green looks professional with minimal setup. It comes preloaded with four interchangeable color schemes for fast setup.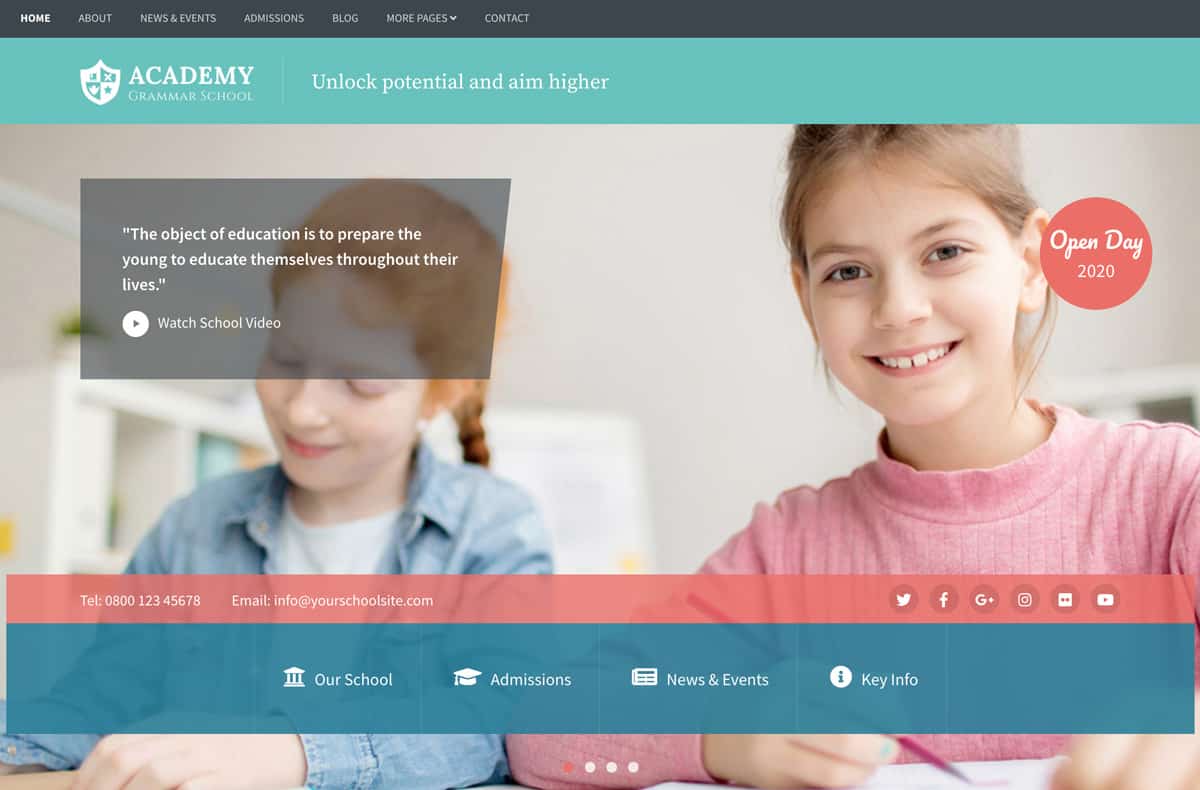 Great for building fully-fledged school websites, Academy comes with 17 essential page designs and four color schemes.
Pitch to online store owners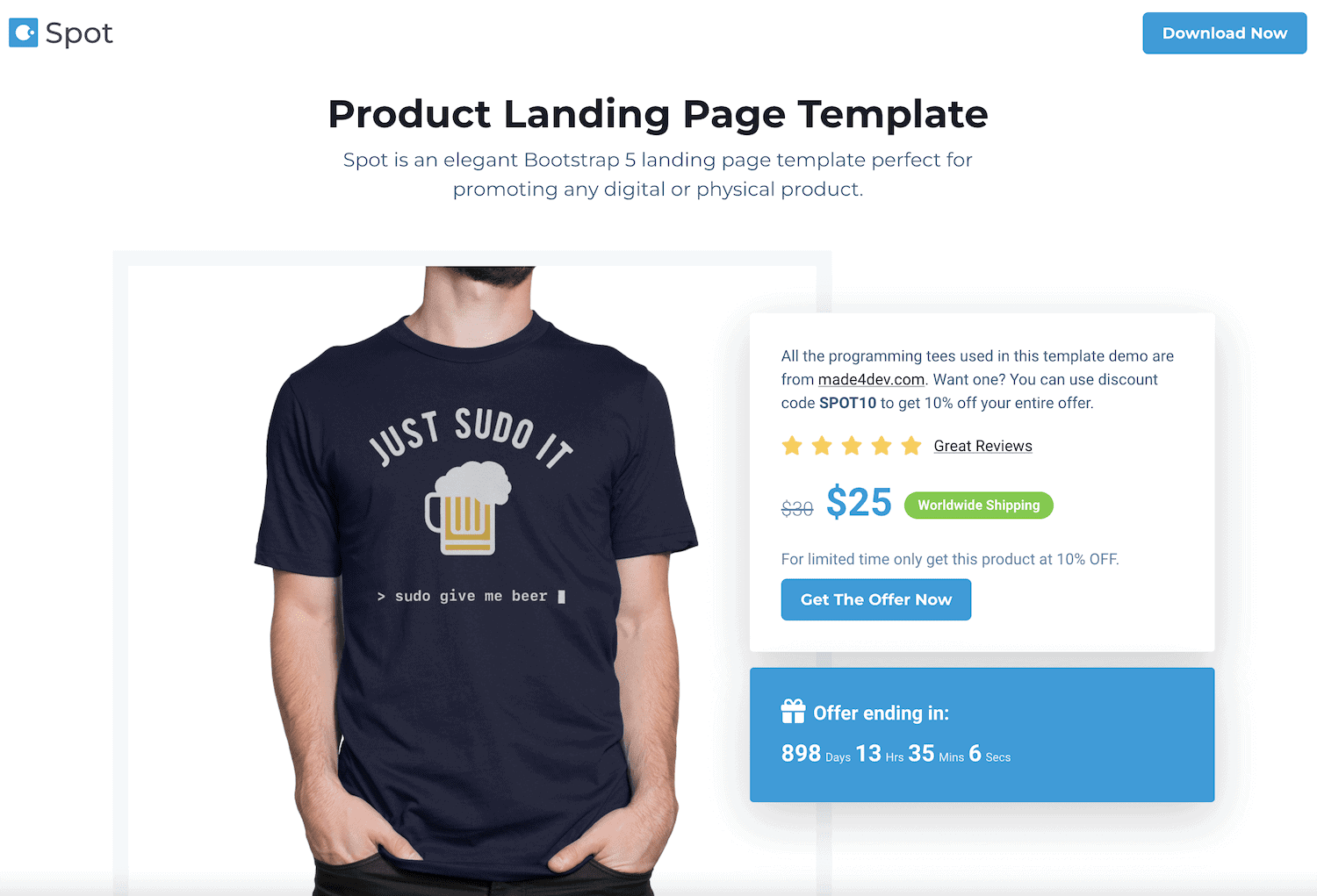 When you are ready to pitch to online store owners, Spot is a great Bootstrap landing page template for promoting digital or physical goods. It comes with all the features you need, including a product carousel, countdown timer, and a reviews section.
Pitch to event or conference organizers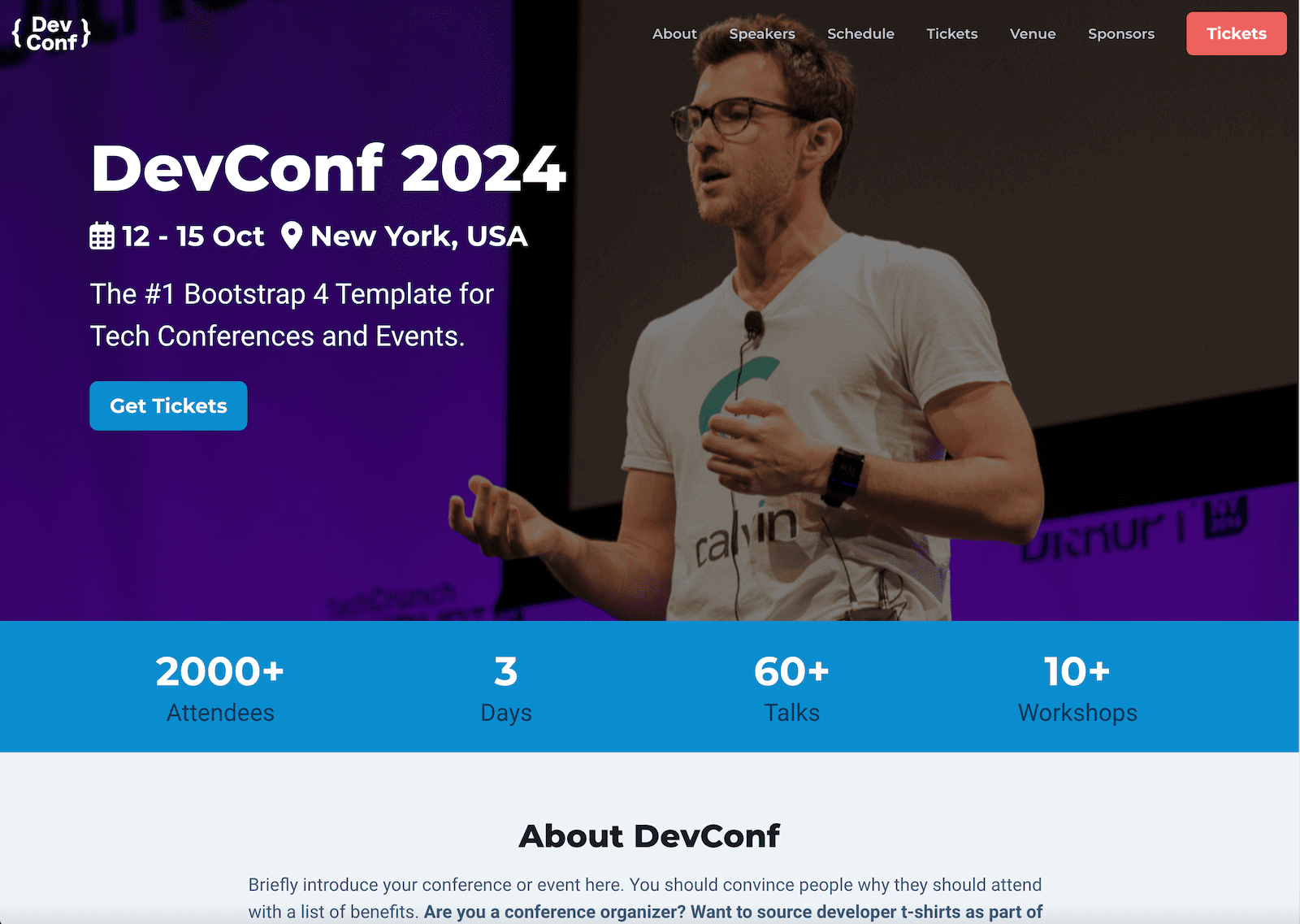 If you get the opportunity to pitch your WebDev services to a tech conferences or events, DevConf will save you setup time with all the essential sections and elements you need to create a one-page promotional site.