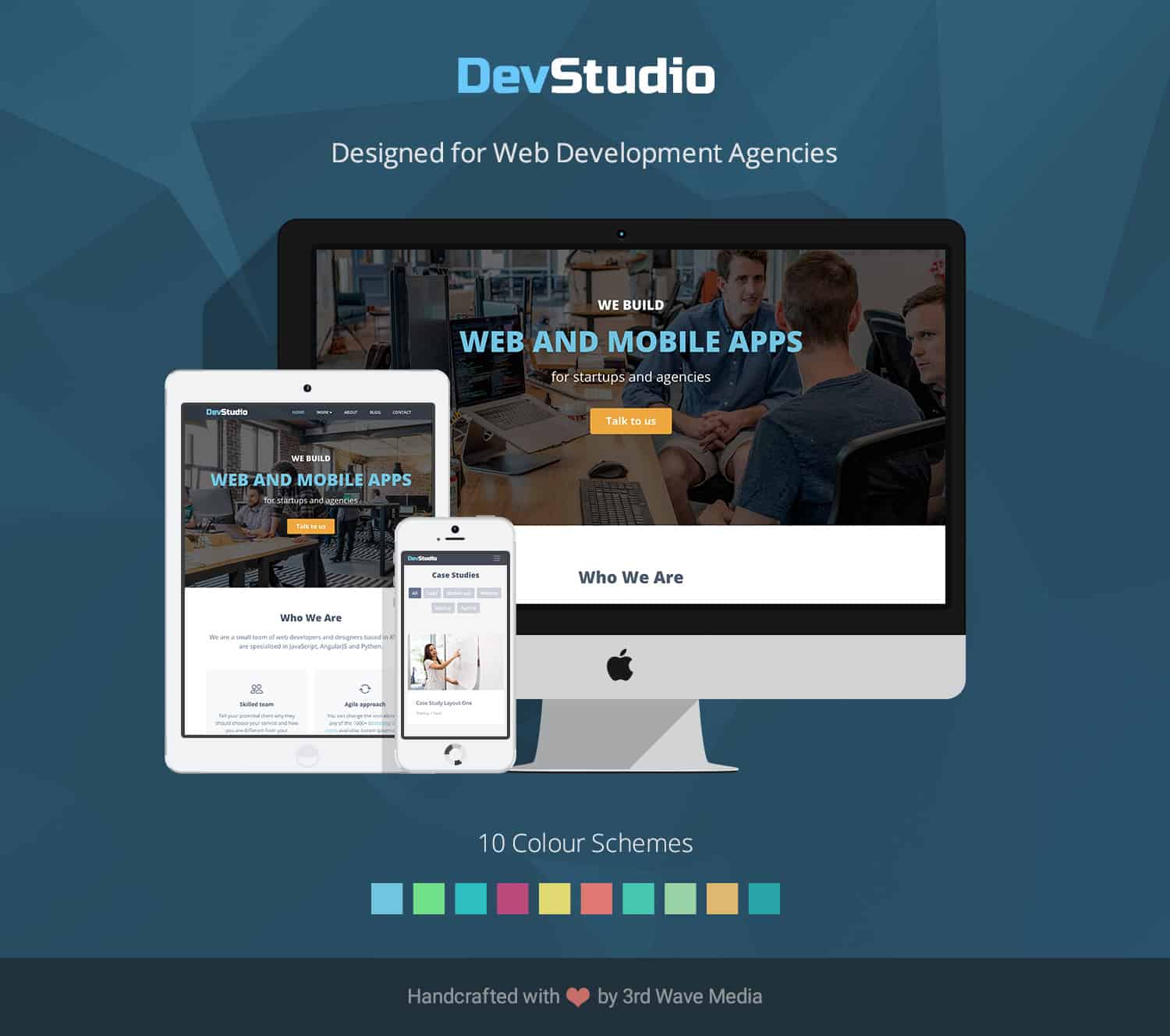 Bootstrap 5 template for web development agencies and freelance developers
DevStudio is a Bootstrap 5 template designed to help web developers market their services. The template has all the essential pages and elements you need to set up your professional service portal. The goal of the template is to help small web development teams impress and attract bigger clients to work who would normally be out of reach without a professional presence. We believe that small teams can do big things.
Are you thinking of setting up your own web development/design agency? Set up your site with DevStudio now and start pitching your work examples and strengths to new clients now.
Details
Latest Version
v2.3 – 2023-09-19
Features
Fully Responsive
HTML5 + CSS3
SASS source files included
Built on Bootstrap 5
10 Color schemes
9 pages
FontAwesome icons
Changelog
Changelog
v2.3 – 2023-09-19
Updated Bootstrap and FontAwesome
v2.2 – 2023-06-19
Updated Bootstrap to v5.3
Updated styling
v2.1 – 2022-05-26
Updated Bootstrap to v5.2
Updated FontAwesome to v6
Updated plugin libs
Styling improvements
v2.0 – 2021-05-17
Updated to Bootstrap 5 stable
v1.2 – 2021-03-10
Updated Bootstrap to Bootstrap v5.0.0-beta2
Updated FontAwesome
v1.1 – 2020-10-12
Updated Bootstrap and FontAwesome
v1.0 – 2020-08-27
Bootstrap 5 version initial release (Bootstrap 5 Alpha)
Credits
Credits
All images are shown for demonstration purposes only.
Bootstrap 5