10 Best Free Bootstrap Templates and Themes For Developers 2019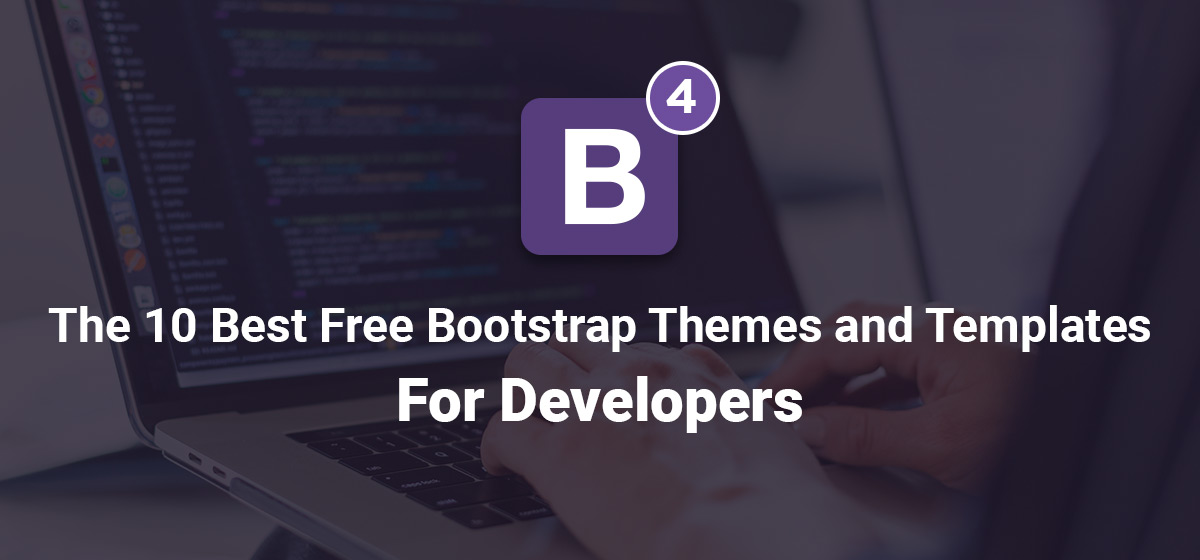 Are you a developer looking for free Bootstrap themes and templates for your personal site or side project? You've landed on the right page!
Bootstrap is one of the most popular open-source front-end frameworks among developers. The great thing about using a Bootstrap theme for building a site is that you don't need to worry about the design. It enables you to set up a professional-looking, well-designed site in a few days or even a few hours in some cases!
You can find tons of Bootstrap themes and templates available on the internet. But few of them are made for developers' personal sites and even fewer are free.
Don't have the time to wade through the internet to find the perfect Bootstrap theme? Want to find quality themes and templates you can actually use for your site as a developer?
We've hand-picked 10 of the best Bootstrap themes and templates you can use right away. They're designed for YOU and FREE!
Free Bootstrap Themes & Templates For Your Portfolio & Resume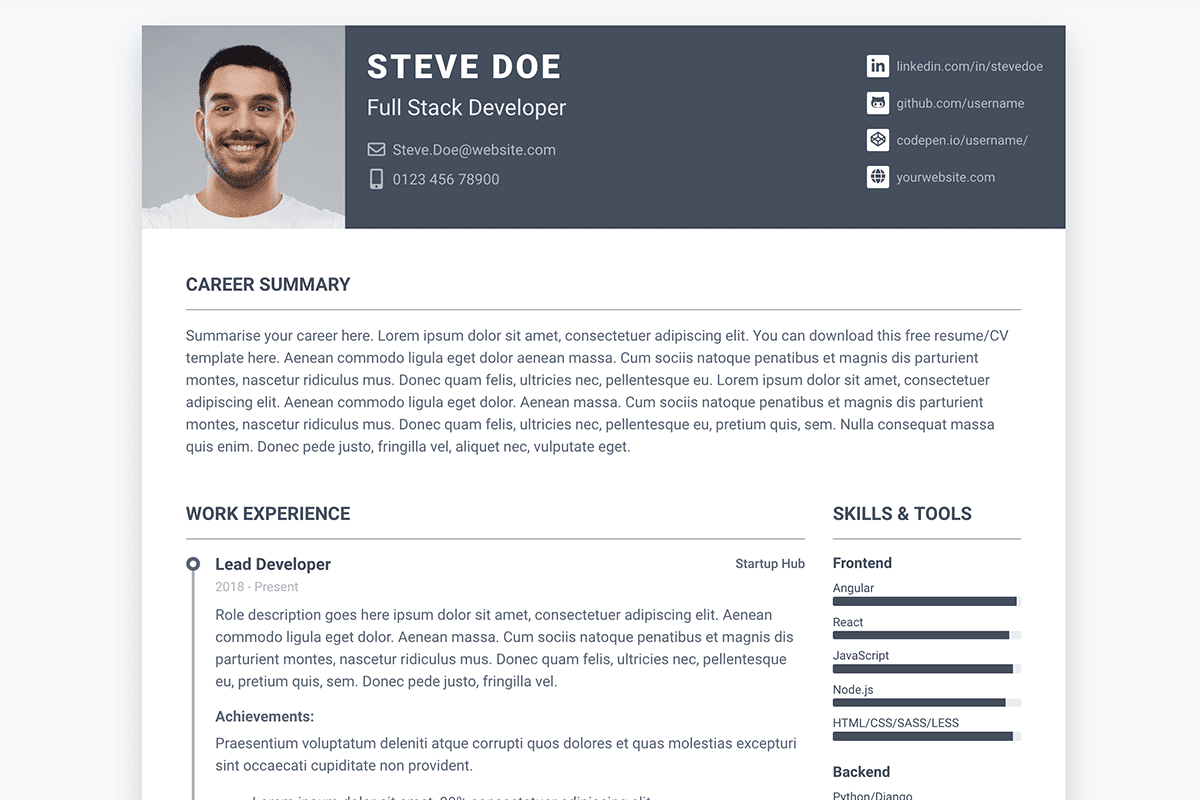 Pillar is a free Bootstrap 4 resume/CV template designed for developers. It has everything you need to structure a winning online resume. The template includes all the SCSS source files so it's quick and easy to do any customisations. You can also choose from 6 nice Color schemes to save time.
Want to stand out from the crowd when you applying for tech jobs? Download Pillar today and you can set up your online resume in minutes!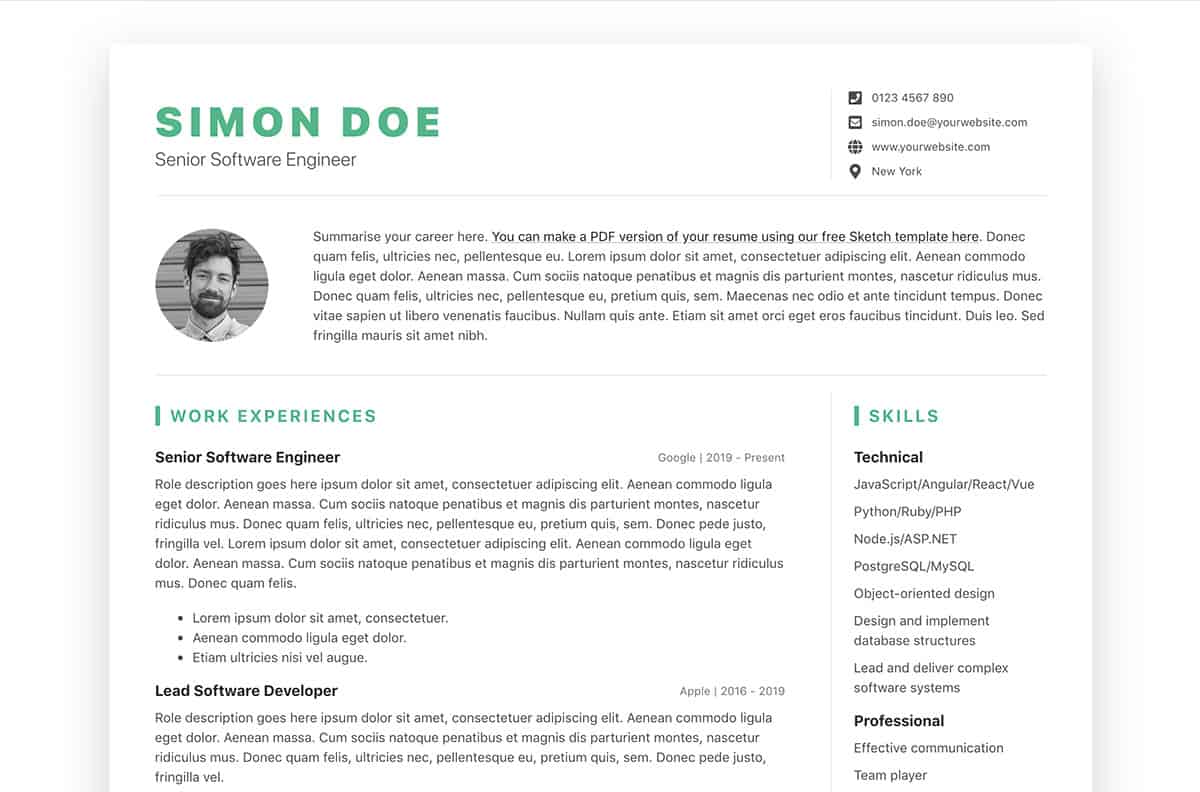 DevResume is a free HTML5 resume template designed for senior software developers. The design is super modern and professional. The layout focuses on your work experiences and it's very easy for the hiring manager to skim through your skills and education info. The source SCSS files are all included in the free download so you can change the Color scheme in a flash.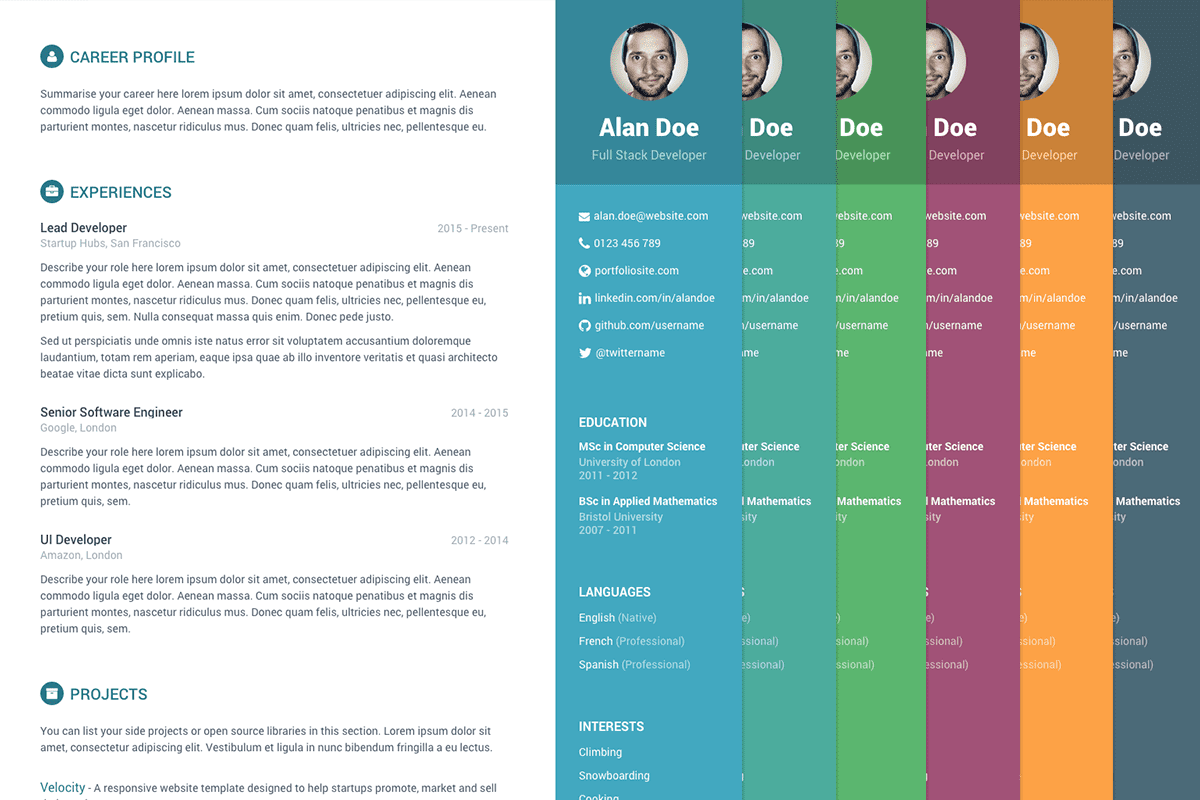 Orbit is a popular free Bootstrap resume/CV theme made for developers. It has over 185,000+ downloads since initial release. Like the Pillar theme above, it's built on Bootstrap 4, SASS and comes with 6 default Color schemes. It will let you make different versions of your online resume to target different jobs.
Want to impress your potential employers or clients? Download Orbit now and start building your online resume today!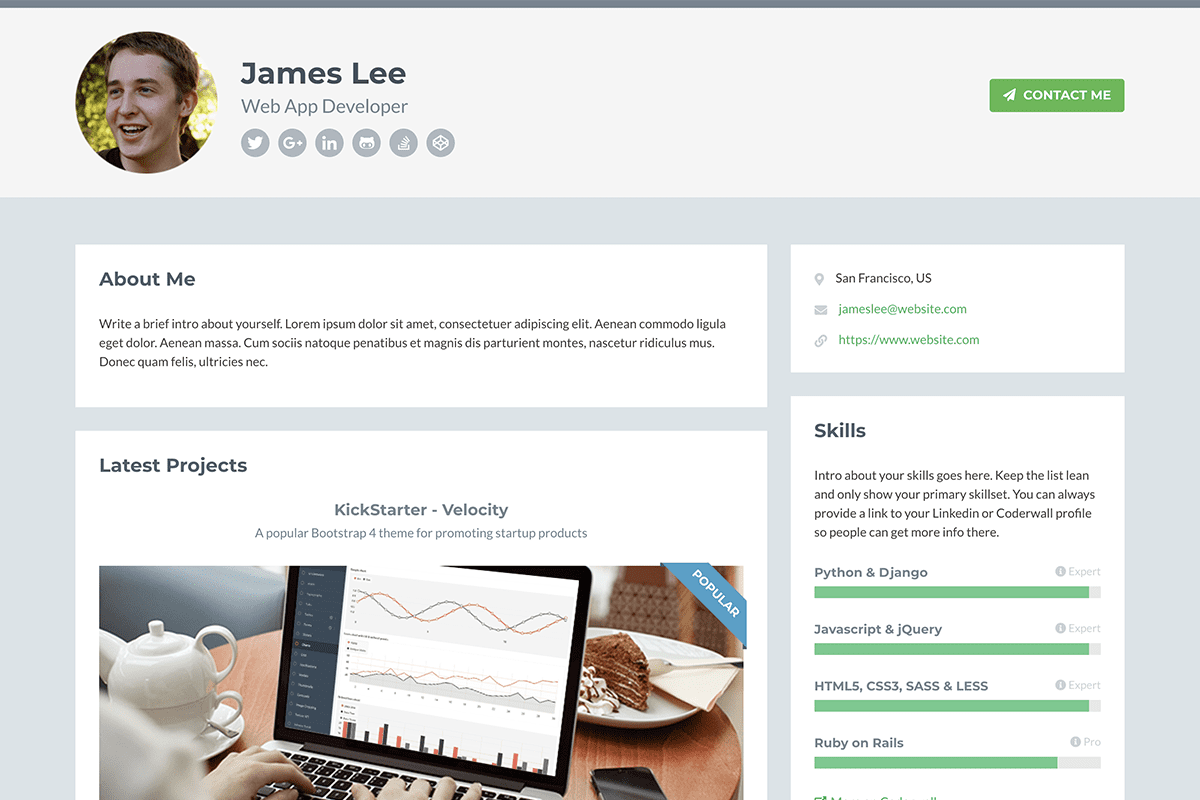 Developer is a popular free Bootstrap 4 portfolio theme. You can use it to build a standalone portfolio site. Or you can use it as your professional portal and link to your other web presences (eg. Linkedin, Codepen, StackOverflow, Blog, GitHub etc). So far, 218,000+ developers have downloaded the template. Don't miss out!
Want to set up a professional-looking portfolio site in a day? Download Developer theme and your site can be up and running in a few hours!
Free Bootstrap Template For Your Blog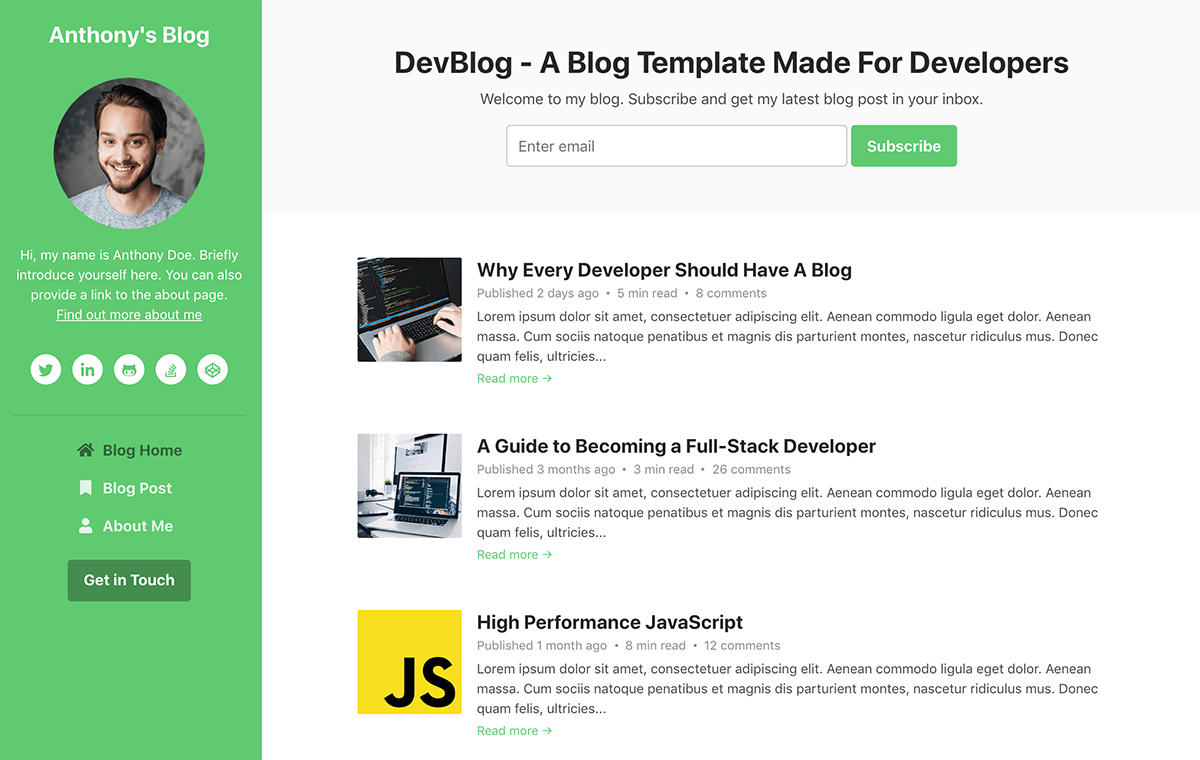 Are you a developer planning to start your own coding blog? DevBlog is a free Bootstrap 4 blog template made just for you. The design is super clean and professional and it provides a great reading experience for users on desktop and mobile.
Free Bootstrap Themes & Templates For Your Side Project Or Startup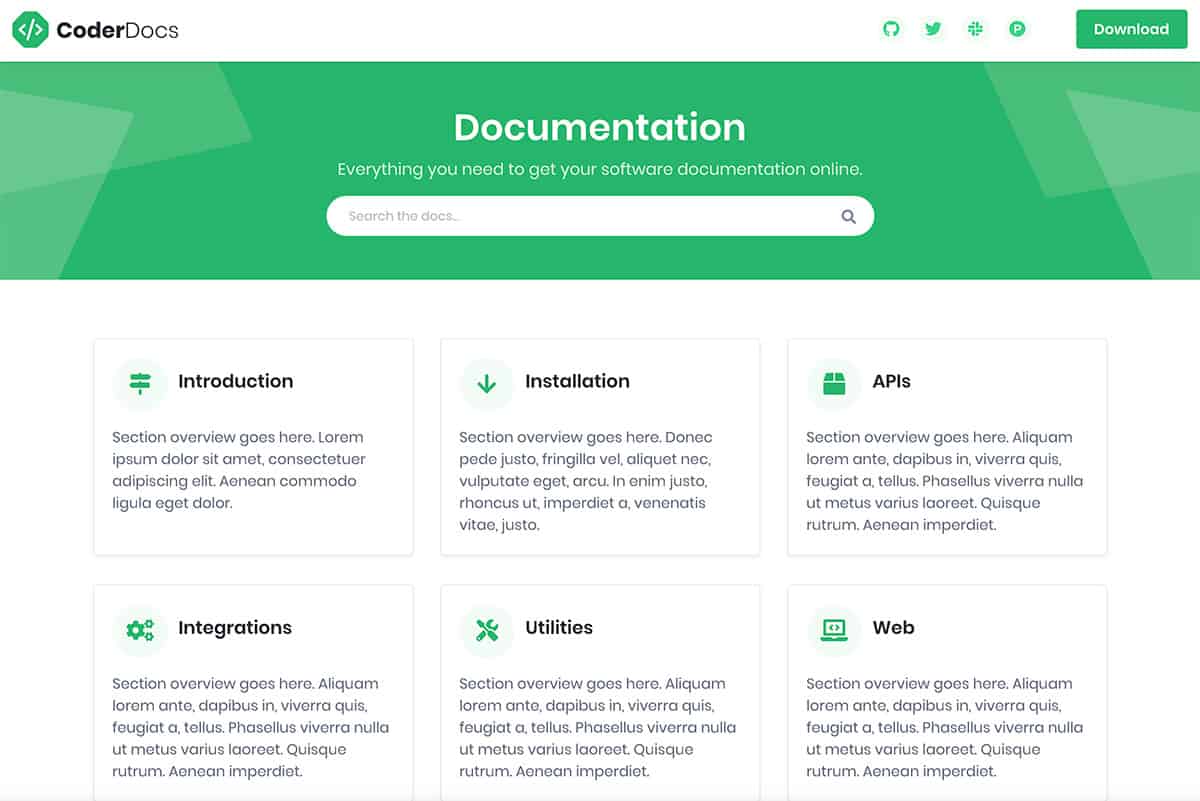 CoderDocs is a free documentation template great for any software projects. It also comes with a well-designed docs landing page to help users navigate around your documentation. The template design is simple and focused and it can help you write your docs in a structured and concise way. Built on Bootstrap 4 and SCSS you can easily customize the template to work with your coding project.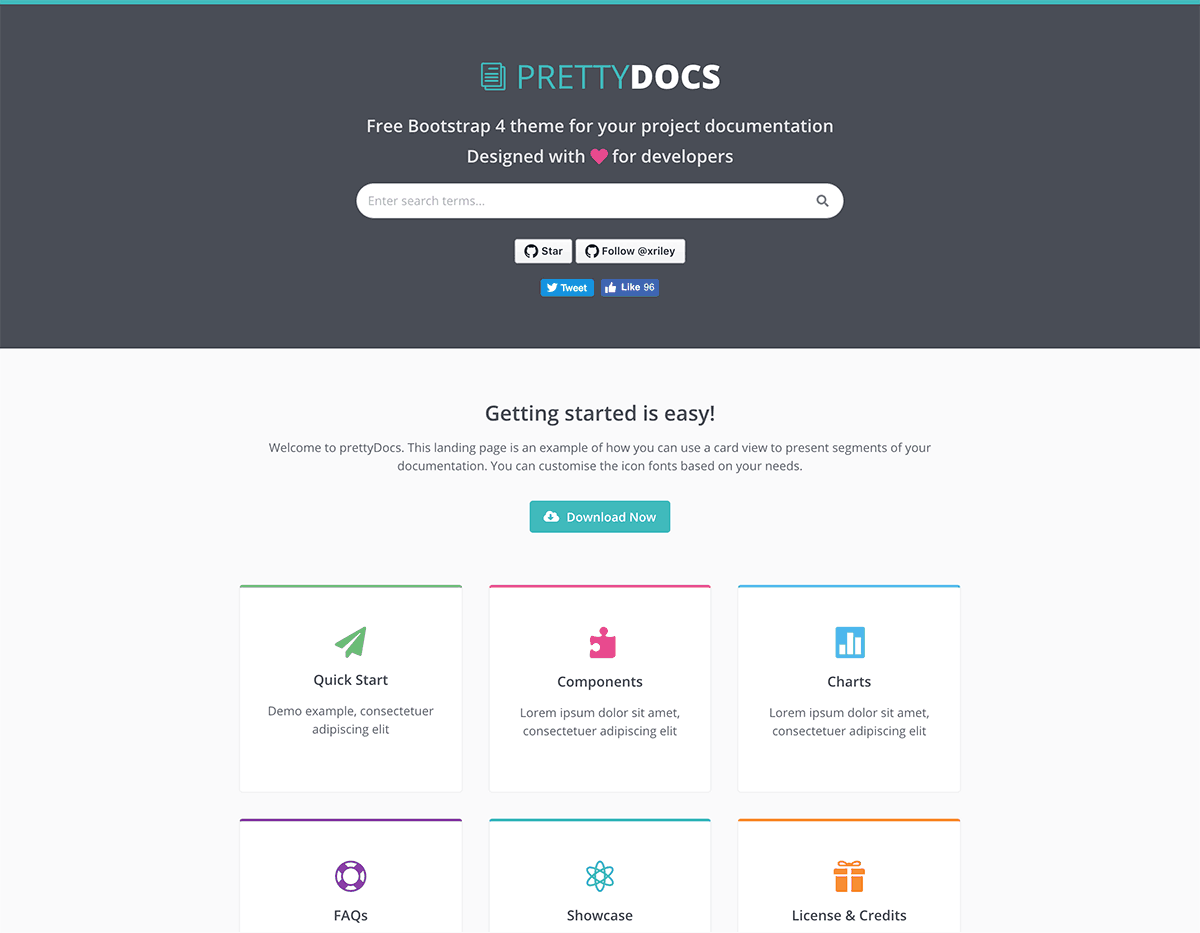 PrettyDocs is a Bootstrap 4 project documentation theme made for developers. It comes with 6 vibrant Color schemes and includes lots of useful components you can use.
Launching your open-source or commercial project? Download PrettyDocs and it can help you get your project site online fast!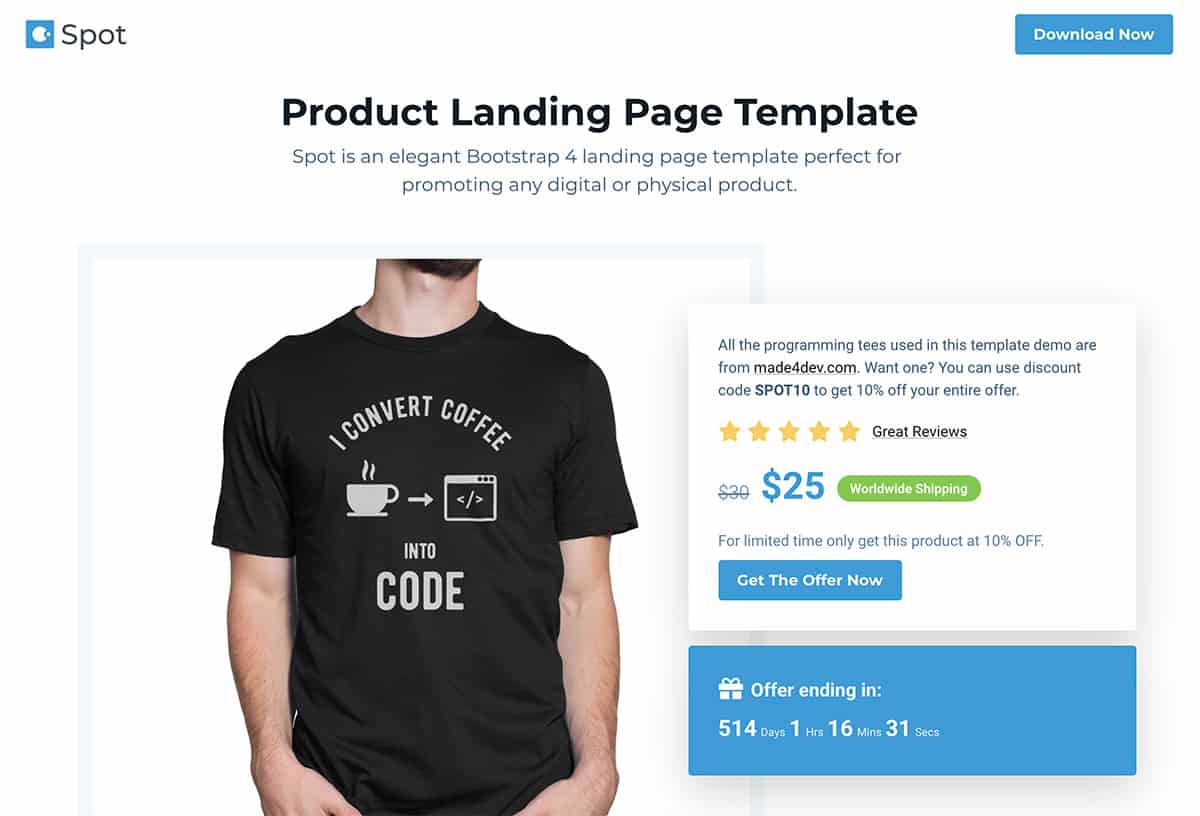 Spot is a free product landing page template made for developers. You can use the template to promote just one product or multiple related products. It includes all the winning elements for an effective landing page. This template uses Bootstrap 4 and SCSS so you can get a professional product landing page online in no time.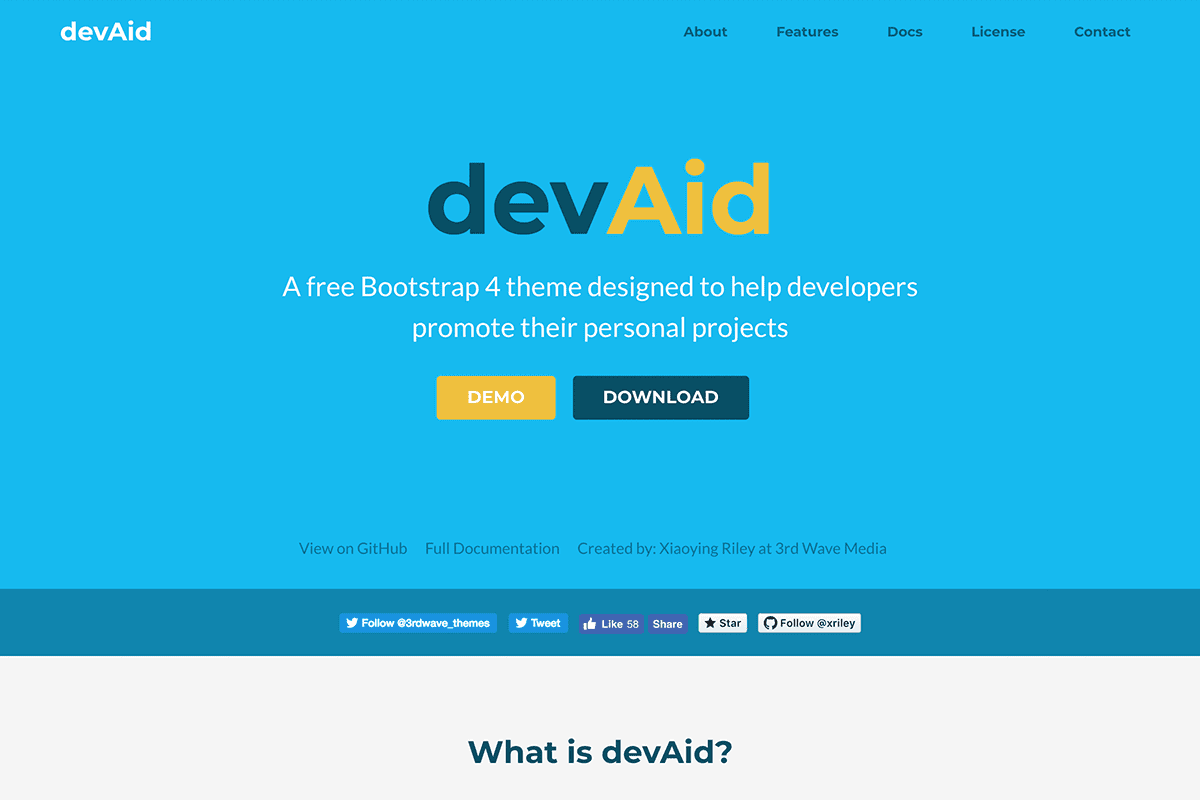 devAid is a Bootstrap 4 theme designed for promoting developers' side projects. You can use it as your project's landing page. It's the perfect base for building your GitHub project page.
Want to promote and market your side project? Get devAid today and start getting tractions!
Want to have a landing page for promoting your product? Appkit Landing is the Bootstrap 4 template you must check out! It has everything you need (eg. pricing table, customer testimonials etc) to sell your product to your potential customers. And it's quick and easy to set up.
Starting your own startup? Download Appkit Landing today and put your product out there!