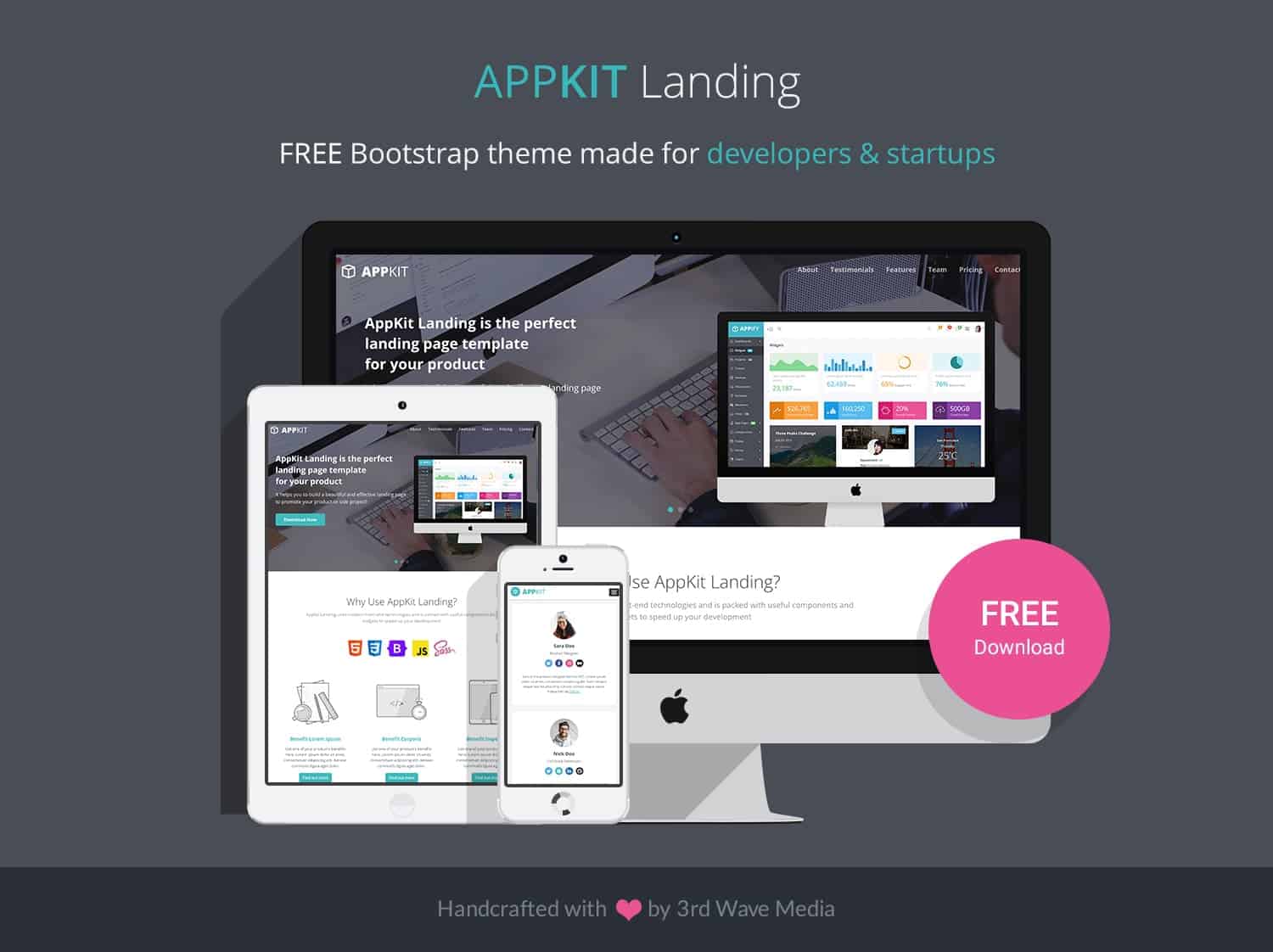 Free Bootstrap 5 Template for Developers & Startups
AppKit Landing is a free Bootstrap 5 landing page template designed to help developers & startups to promote their products or projects. The source SCSS files are included so it's very easy to customise the template to suite your needs. The product screenshots used in this landing page template were taken from Appify admin theme.
Love free Bootstrap templates and themes?. Sign up to our mailing list or follow us on Twitter so you don't miss any future freebies!
Free Download

(53,154)
---
Author & License
This Bootstrap template is made by product designer Xiaoying Riley for developers and is 100% FREE as long as you keep the footer attribution link. You do not have the rights to resell, sublicense or redistribute (even for free) the template on its own or as a separate attachment from any of your work.
Commercial License Options
If you'd like to use this template without the footer attribution link, you can buy the commercial license:
Details
Features
Fully Responsive
HTML5 + CSS3
Built on Bootstrap 5
SCSS source files included
FontAwesome icons
Compatible with all modern browsers
Changelog
Changelog
Bootstrap 5 v2.0 – 2023-06-22
Updated Bootstrap 5 and Fontawesome
Bootstrap 5 v1.0 –
2022-06-15
Bootstrap 5 version initial release
Credits
Bootstrap 5