Top 3 Free One Page Conference & Event Templates For Tech Conferences and Meetups
If you are involved in the planning for a tech conference or meetup or are just in charge of developing a website for one, you may be on the lookout for one-page tech conference & event templates. By starting with a HTML5/Bootstrap template, you can save hours getting the site up and running while still having a beautiful professional page. Especially with tech conferences and meetups, a web presence is an essential part of getting the word out. And with developers or other tech people looking at your site, you are going to want a website that looks great and performs flawlessly. When looking for a template, be sure it has all the features you need and that it is fully responsive to look great on desktop and mobile.
Get a head start with these hand-picked templates.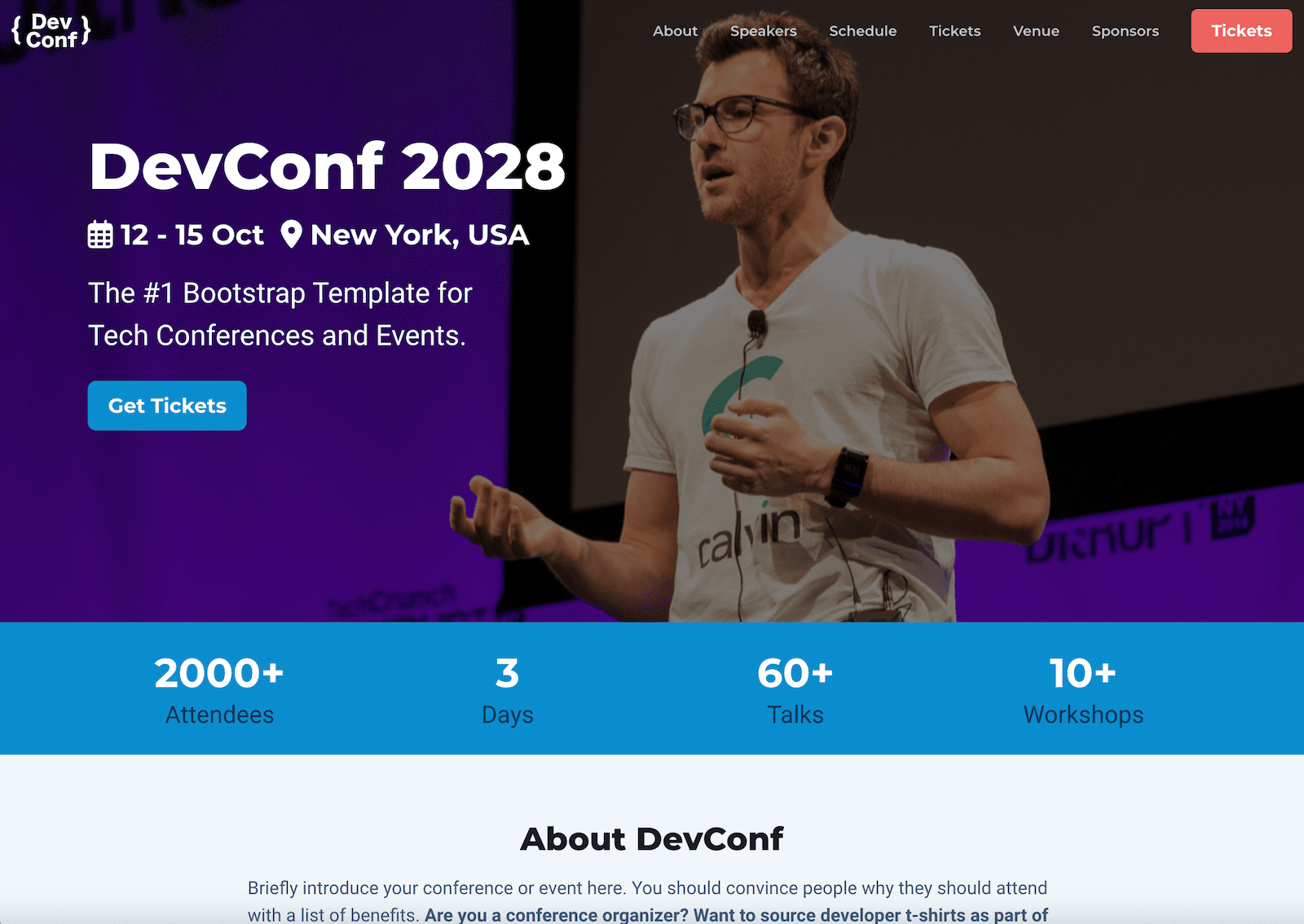 With a focus on getting site visitors to register and attend your event, DevConf is the perfect Bootstrap template to use as the foundation for your event site. With built-in features like a hero slideshow, a countdown timer, and a clear call to action, it won't take long to get the buzz started around your event. The site is designed so that visitors will see all the essential information right away. There will be no need to scroll to see the topic, date, location, and other relevant information. Additional features include the option of displaying the conference agenda as a timeline, a ticket pricing table, and sections for accommodations and sponsors. With all the essential marketing elements included your site will become an effective part of your event marketing.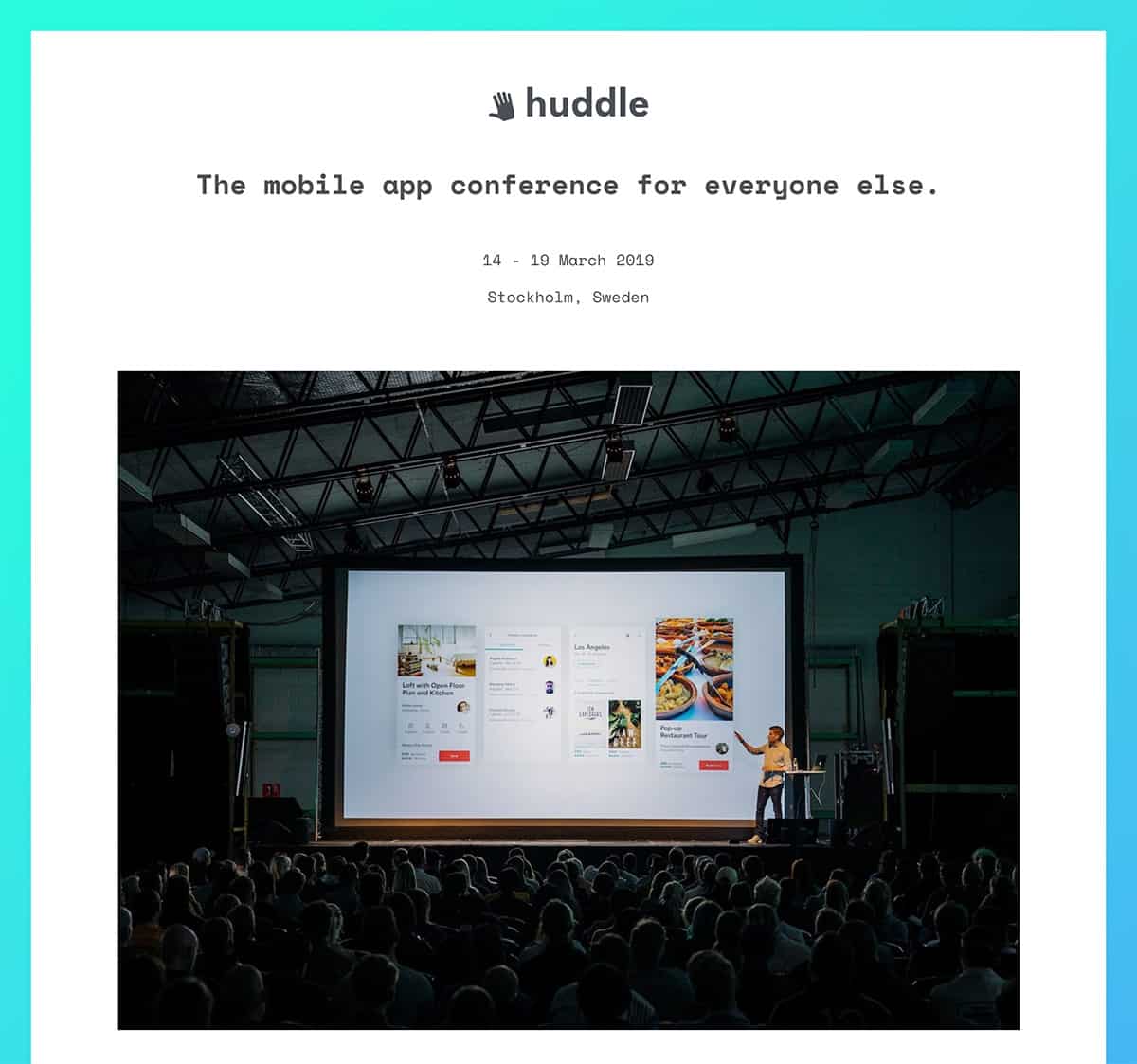 If you need to get started fast, Huddle is an incredibly simple landing page template that you can set up in no time. Great for local developer meetups or workshops, its features include a large preview image, and room for speakers, sponsors, and testimonials. If simplicity and speed are your most important criteria, Huddle is a great choice.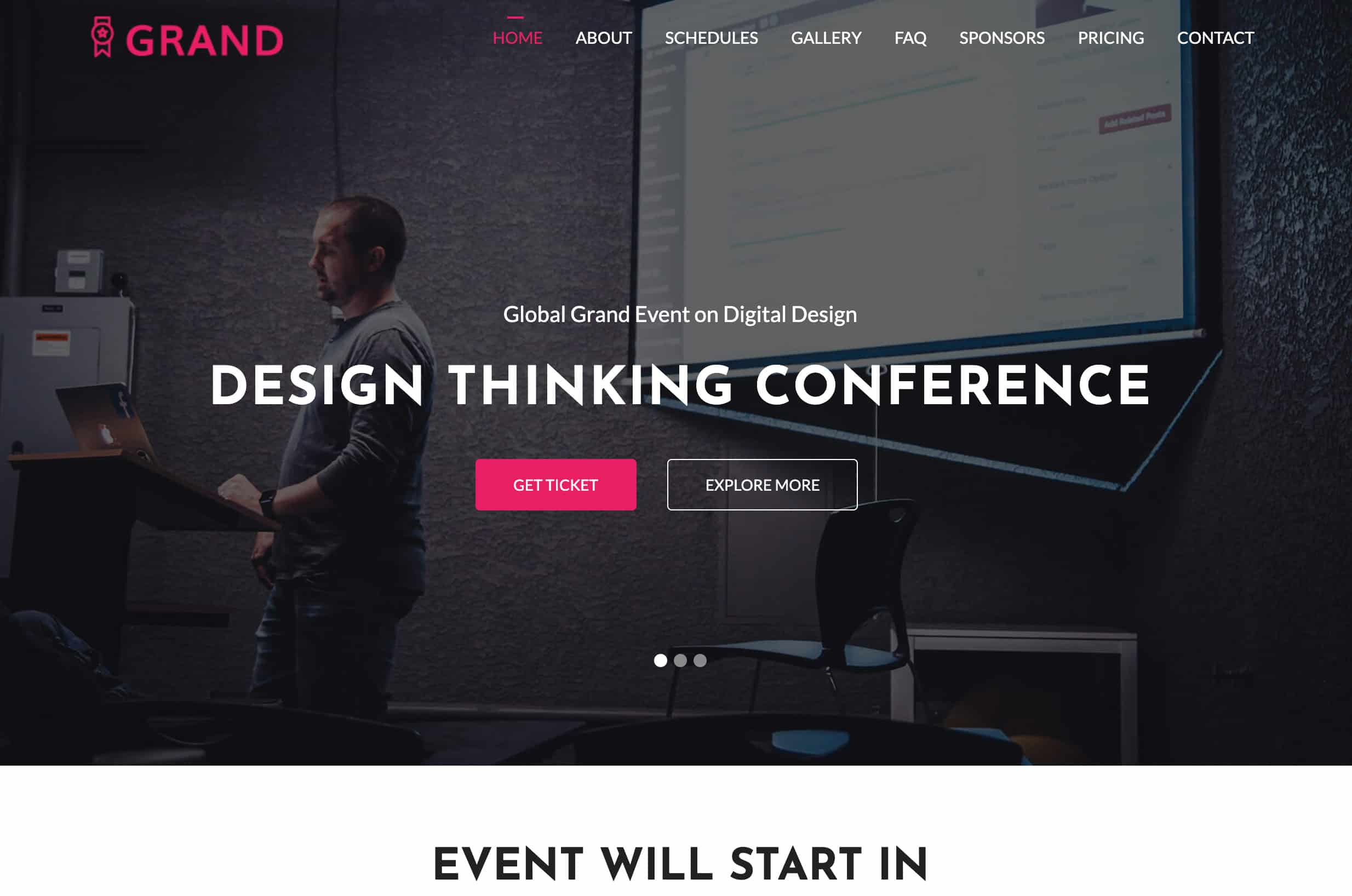 Grand is a Bootstrap website template with everything you need to launch a conference & events site quickly. It comes with a built-in event gallery and sections for schedules, sponsors, speakers, and ticket prices. Grand offers over 20 site elements designed for conferences and events and has a great looking, fully responsive design.