5 Practical Website Templates for Small Businesses and Startups (HTML5 & Bootstrap)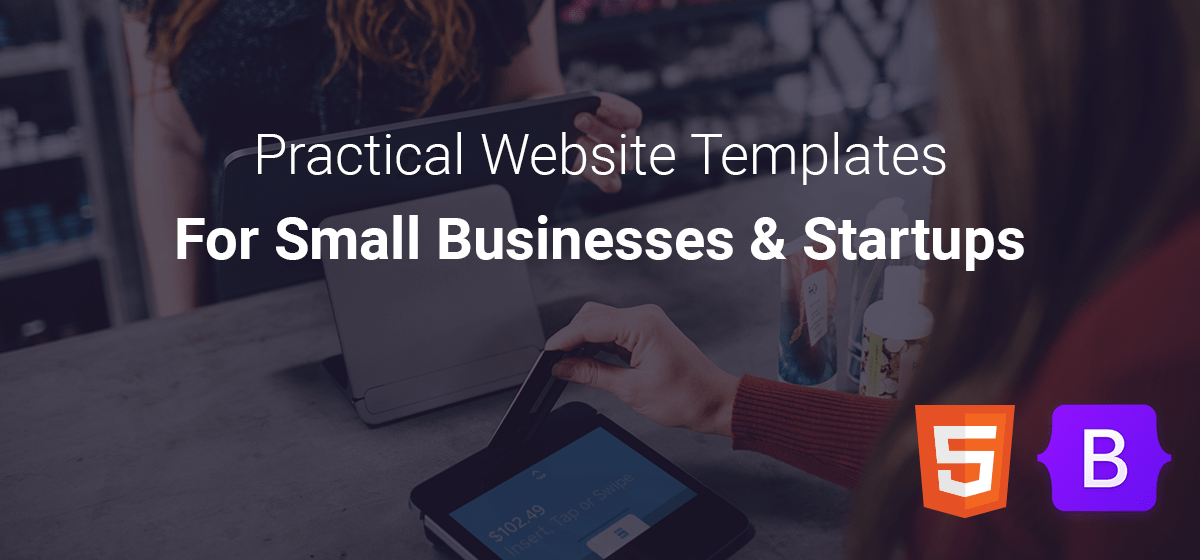 If you run a small business, a website is an essential piece of your marketing and overall business plan. It is nearly impossible to run a small business without a professional, well-designed website. Websites can introduce new customers to your business, help you gain a positive reputation online, and even become a sales hub where customers can purchase your products and services online. However, this all requires the right kind of website. We have got 5 practical website templates for small business and startups. These are all HTML 5 & Bootstrap templates meaning they are easy to set up and customize. They will also all look great on any screen, including mobile phones, tablets, and laptops.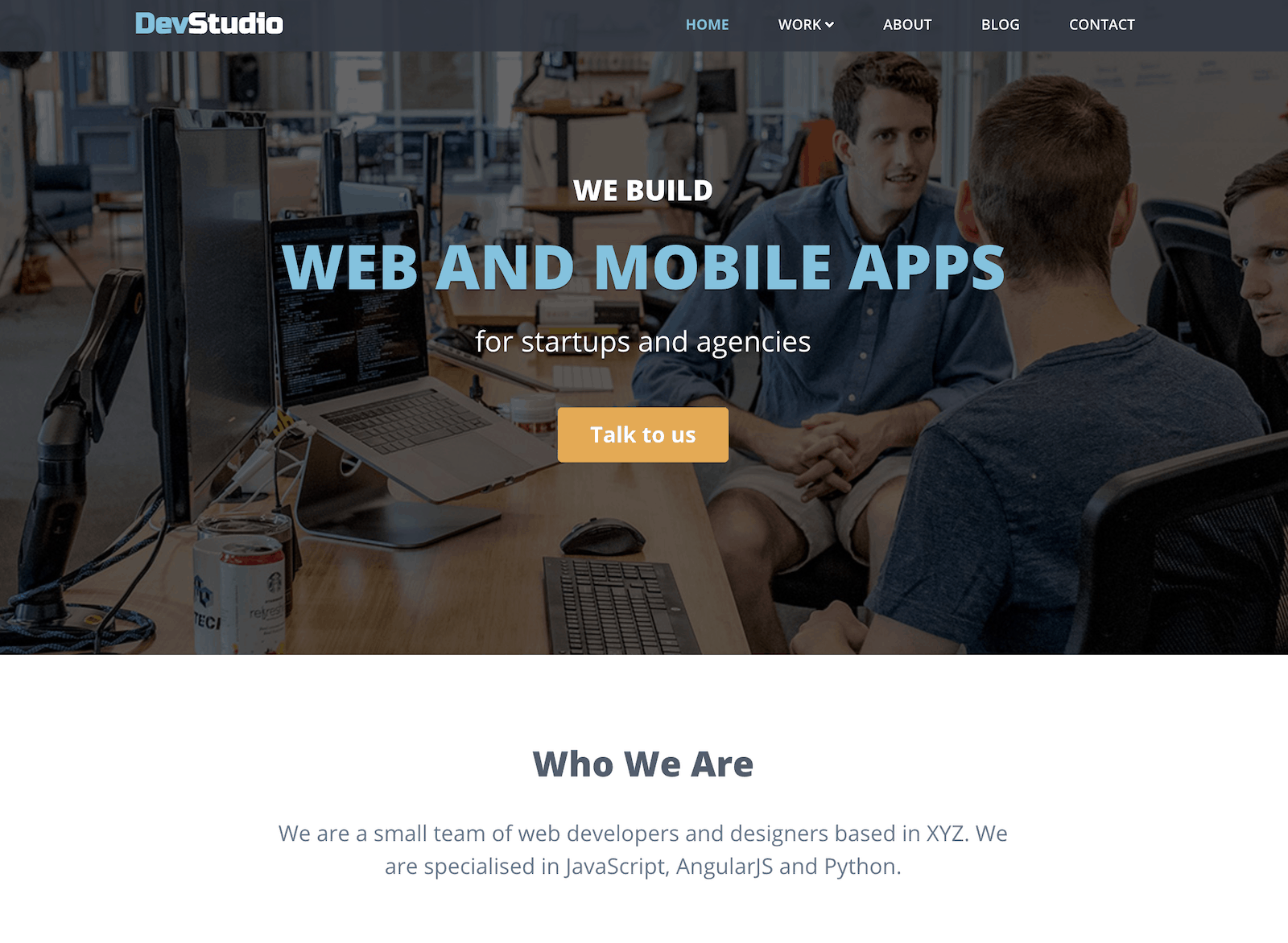 If you are in the web development business as an agency of freelancers, DevStudio is a Bootstrap template designed for you. It has all of the essential pages and elements to help web developers market their services. With this great looking template, small teams and individual developers can impress even larger clients and land projects normally out of reach. It is fully customizable with SCSS files, 10 Color schemes, 9 pages, and 360 icons included.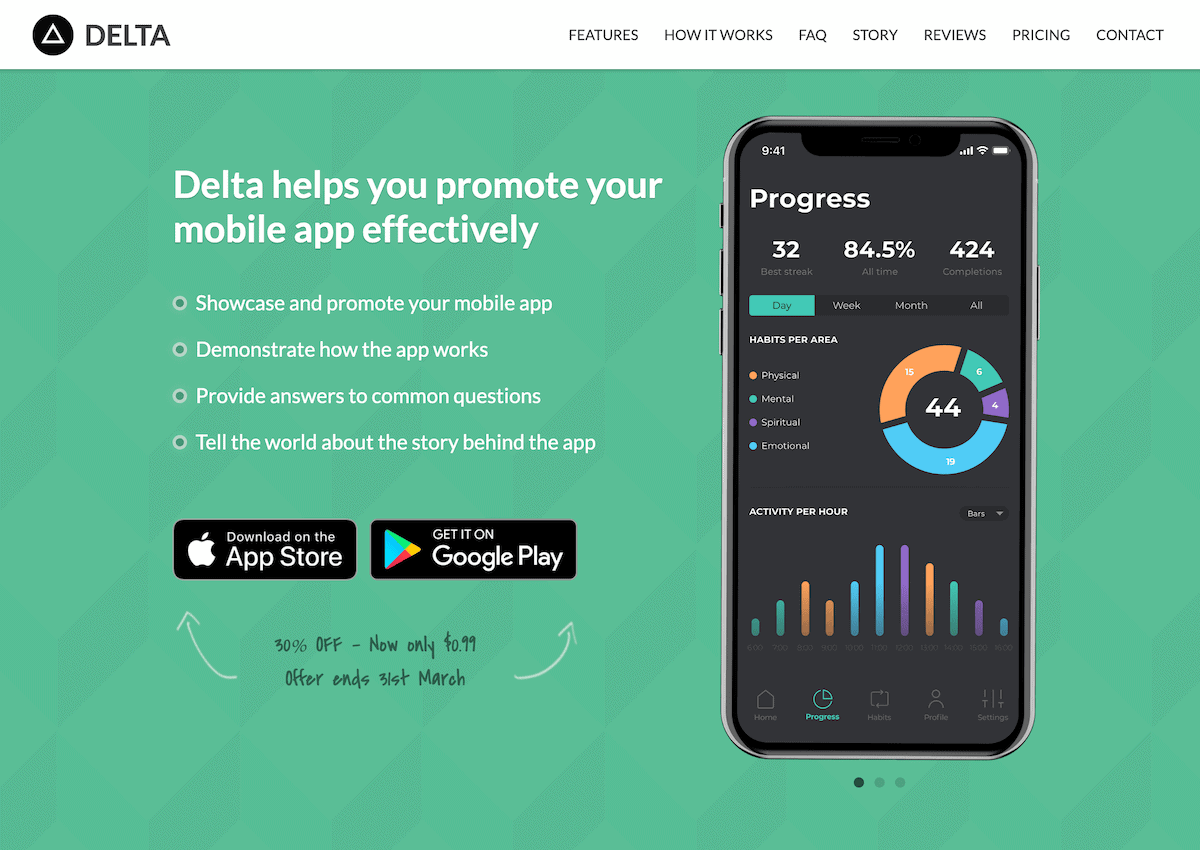 Mobile app startups need to hit the ground running with a professional site that can be set up with little time and effort. Delta is a one-page Bootstrap template that is the perfect choice for independent app developers to set up their business site fast. It features a simple, straightforward template that is specifically designed to drive interest and sales. It offers all the built-in components a mobile app startup will need including sections for features, FAQs, pricing, and contact information. Customizing Tempo for your startup is a breeze with the SCSS files included.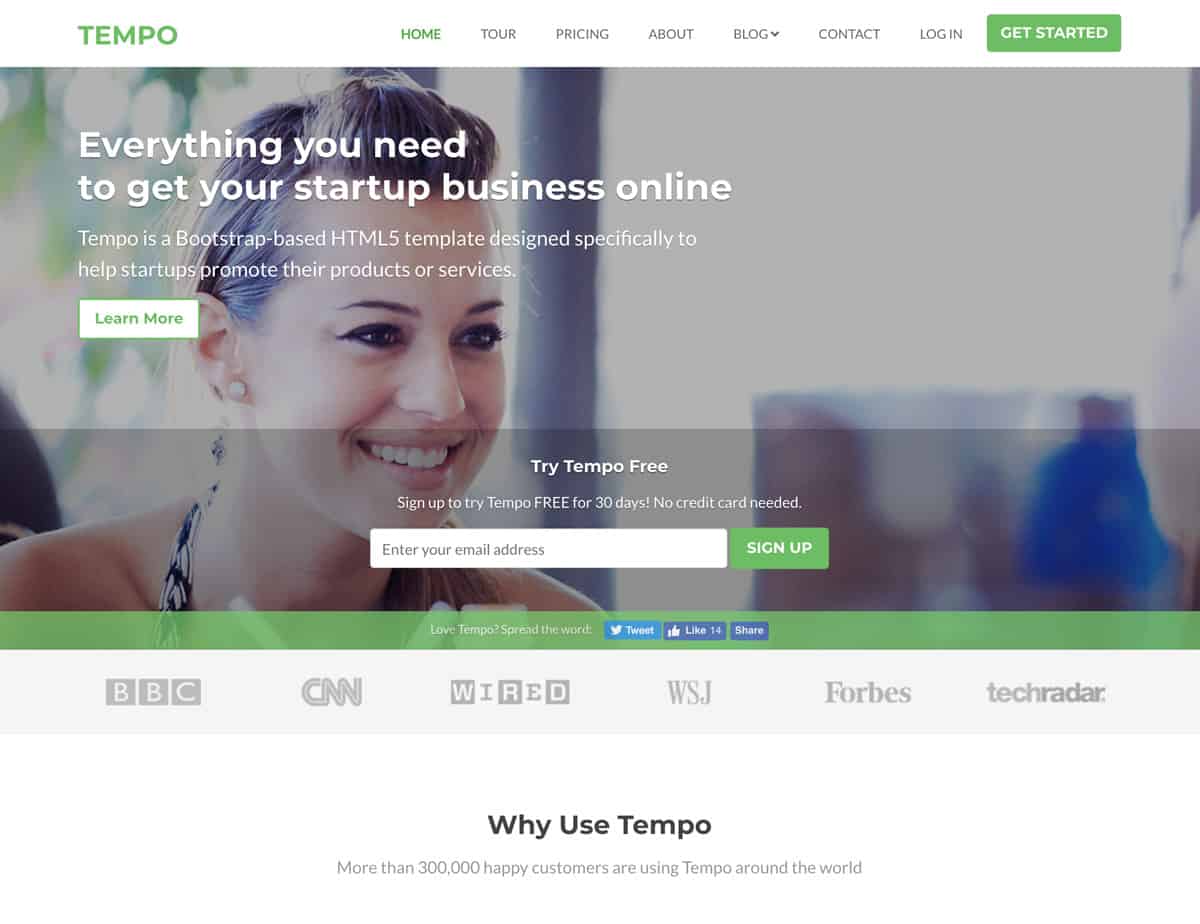 Startups need a website designed specifically to promote their products, attract users, and catch the attention of investors. Tempo is a Bootstrap template theme designed with the startup in mind. Startups have so many details to worry about, and this template saves time by making it easy to customize and get started. It is packed with features tailored to startups including 10 Color schemes, and 7 pages (including a blog).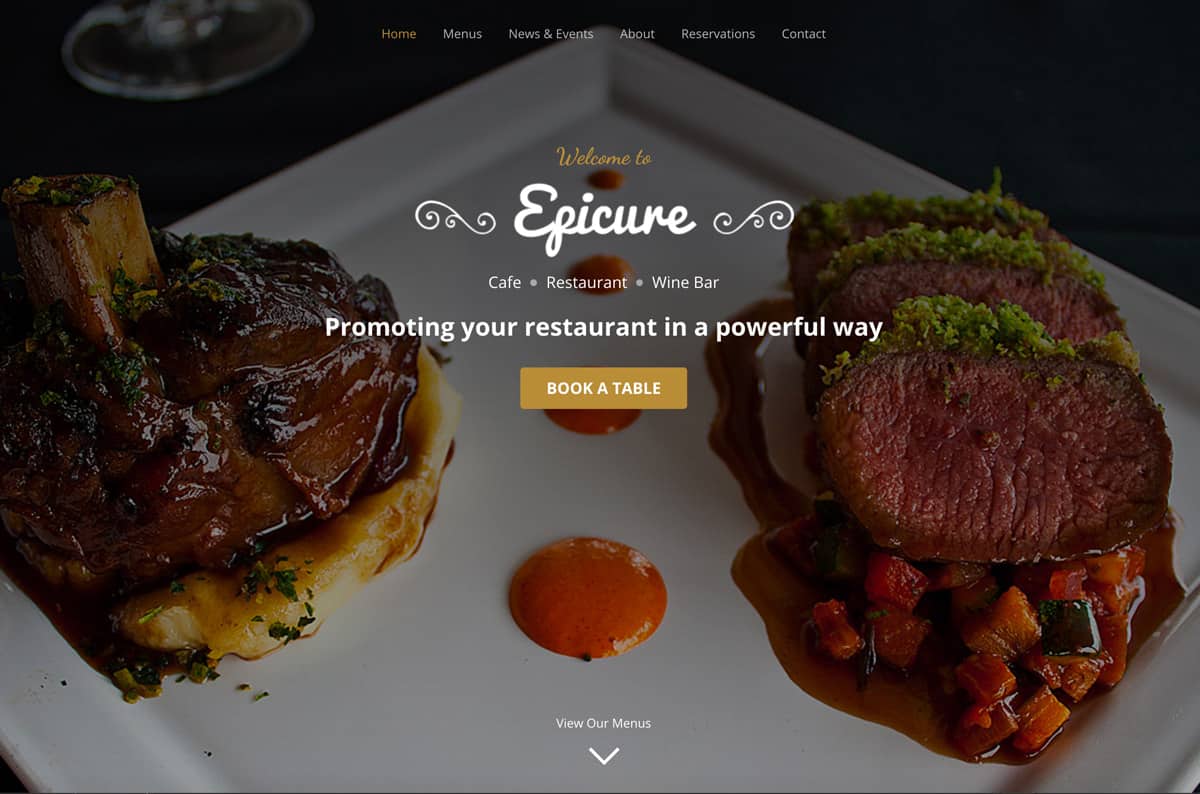 Independent restaurant businesses have particular needs when it comes to websites. Epicure is a Bootstrap template designed for mid to high-end restaurants. You can have a restaurant website up and running in minutes with this simple and easily customizable template. The UX is designed with first-time customers in mind to make a great first impression and a clear invitation. Epicure includes all the essential elements a restaurant needs without anything extra to get in the way of the clean look and excellent functionality. It even includes a working booking for (PHP + Ajax) and a built-in Google map.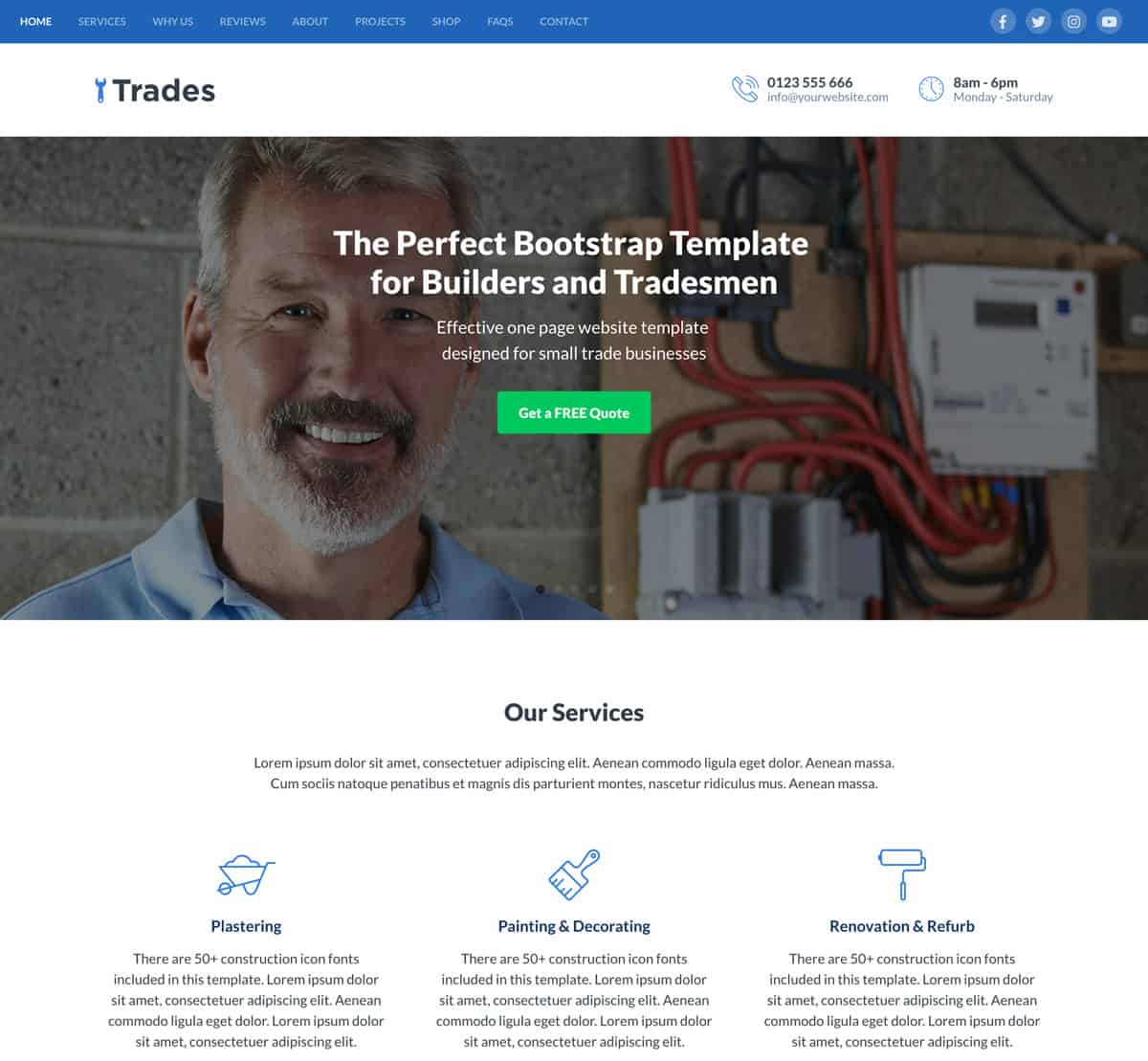 Small construction businesses in need of a website will want to check out Trades a Bootstrap Theme for builders, tradesmen, and small construction companies. This one-page template includes all the essential elements for trade business and is focused on one goal: persuading potential customers to hire you. You can get your site up and running fast with clean, SEO friendly code, and included SCSS files for easy customization. It also comes with a working contact form (PHP+Ajax) so customers can get ahold of you and book your next job.