Best Music Website Templates for Musicians and Bands (HTML5 & Bootstrap)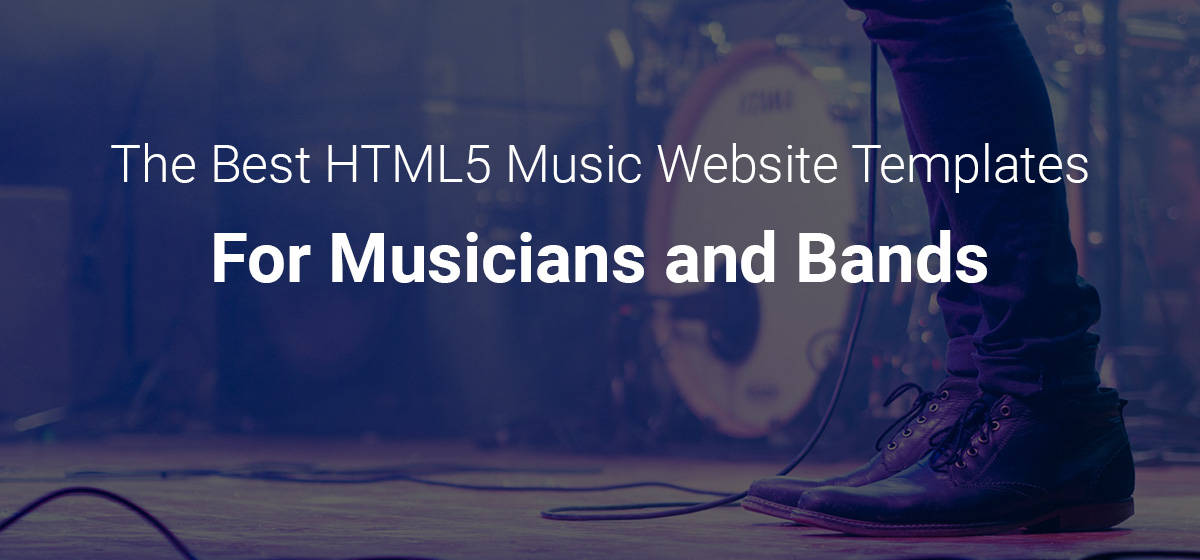 Musicians and bands need specialised music website templates to create sites that will reach new listeners and stay connected to current fans. To create a website that will stand out and make an impression on visitors, you need to start with a template designed for the unique needs of musicians.
Whether your main goal is to market your band or music to new people, to keep your fans updated, or encourage people to purchase music or tickets through popular online platforms, the right website template can get you started fast and grow with you as your fanbase grows. To make it even easier to get started, we have picked some of the best HTML5 music website templates for musicians and bands in 2019.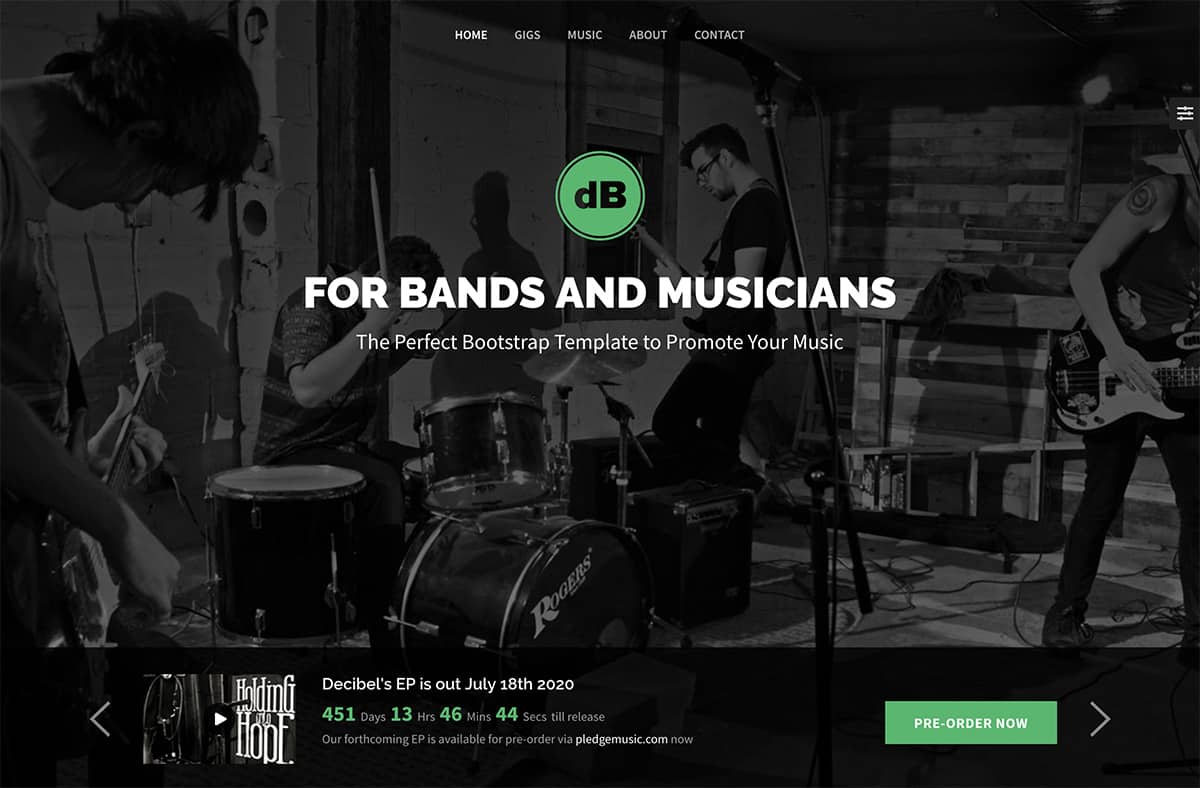 Decibel is an HTML5 music site template designed specifically for building marketing sites or landing pages for musicians and bands. It was created mainly for indie musicians and bands although it can be used for any musician who wants a highly functional and beautifully designed site. The goal of Decibel is to direct your visitors to buy your songs, attend your gigs, or crowdfund your music. It has built-in features, and design elements all focused on that goal.
Decibel is a one-page template built on Bootstrap framework making it quick and straightforward to set up. It works well as a music marketing portal to keep your fans updated and linked to your presence on various third-party music platforms like iTunes, BandCamp, PledgeMusic, KickStarter, SoundCloud, and more. It has some stunning design elements like a fullscreen slideshow to feature your latest gig photos. It also features a built-in countdown timer to help build excitement around music releases, concert dates, and major announcements. It is already set up to embed music files hosted on SoundCloud so you can offer visitors a taste of your latest music. It also has a prebuilt section designed to sell your merchandise through third-party platforms. Fast to set up, easy to customise, and beautiful to look at, Decibel is an HTML5 music site template that will help you stand out.
BeatsWave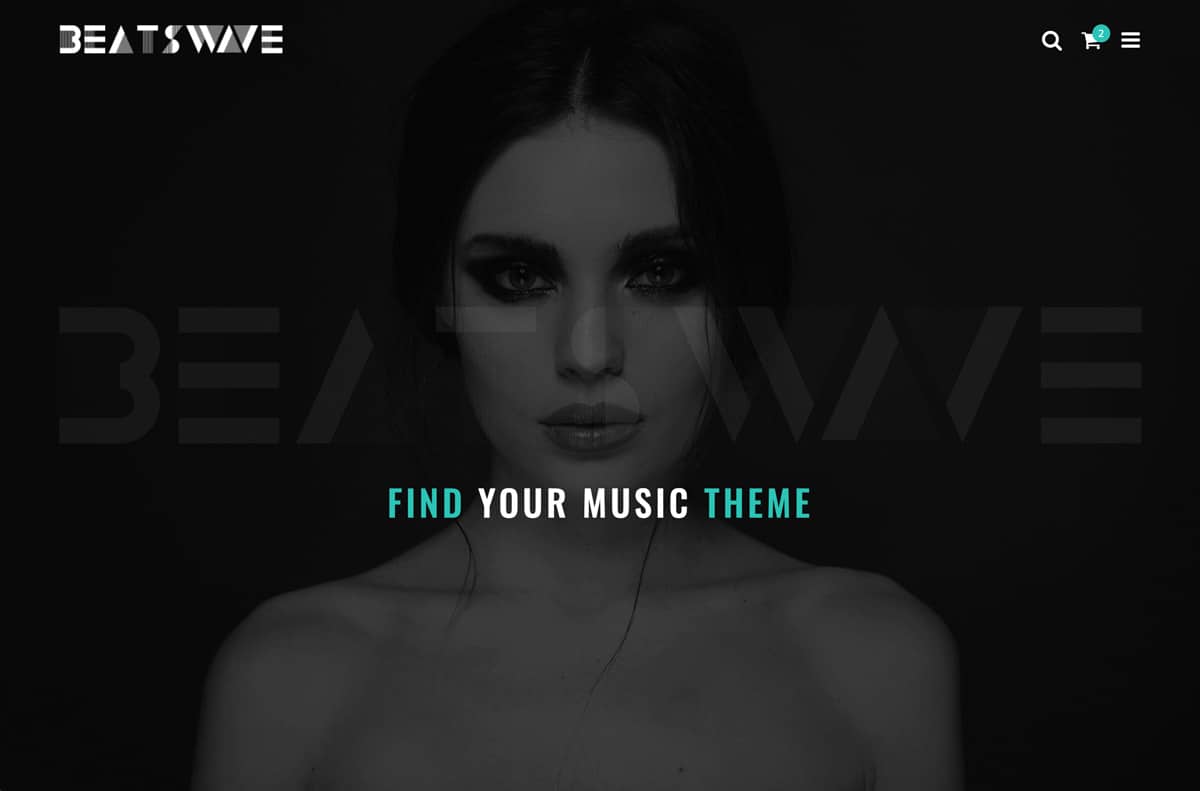 If you need an HTML music website template for building a comprehensive music site for singers, musicians/bands, BeatsWave is an HTML5 template, built on Bootstrap, and designed for more established individuals or groups. For ultimate flexibility, the template comes with four different versions, each with more than 20 demo pages. The responsive design will look great on any device, and it includes features designed to promote and market music and merchandise.
Bepop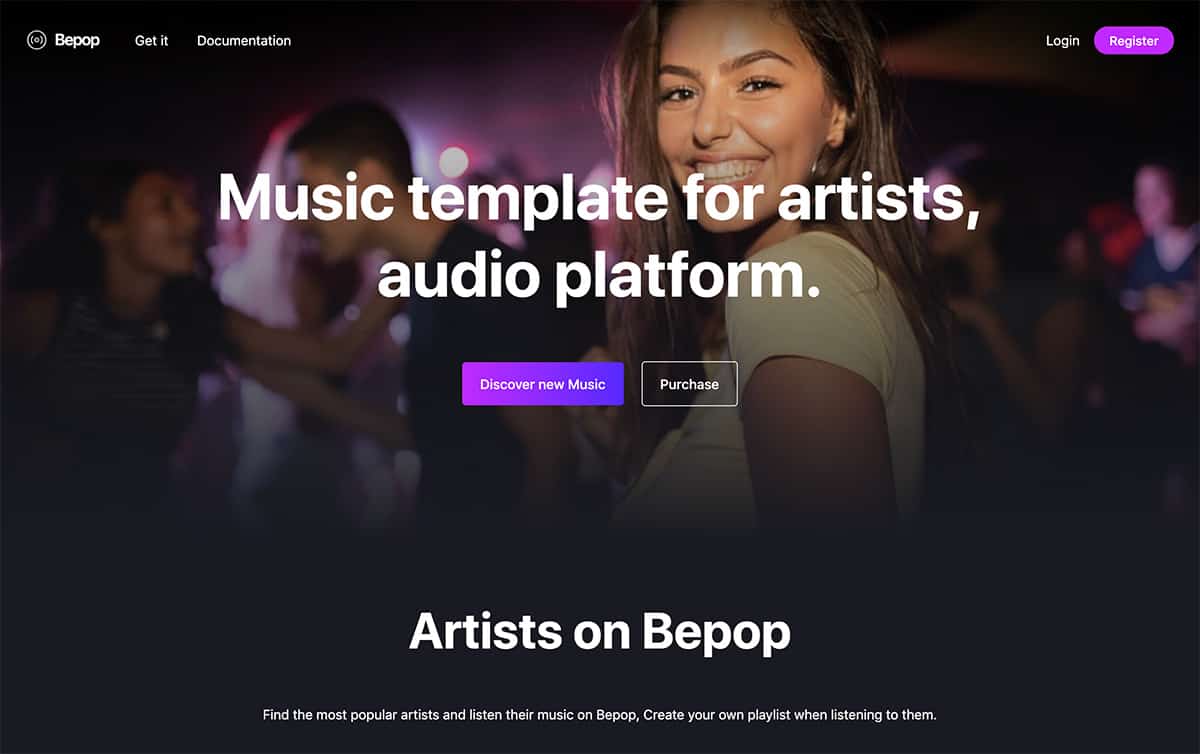 Bepop is an HTML5 music website template designed for artists, musicians, bands, and record labels. It features a responsive design, a music player, and a unique transparent design.
Meloo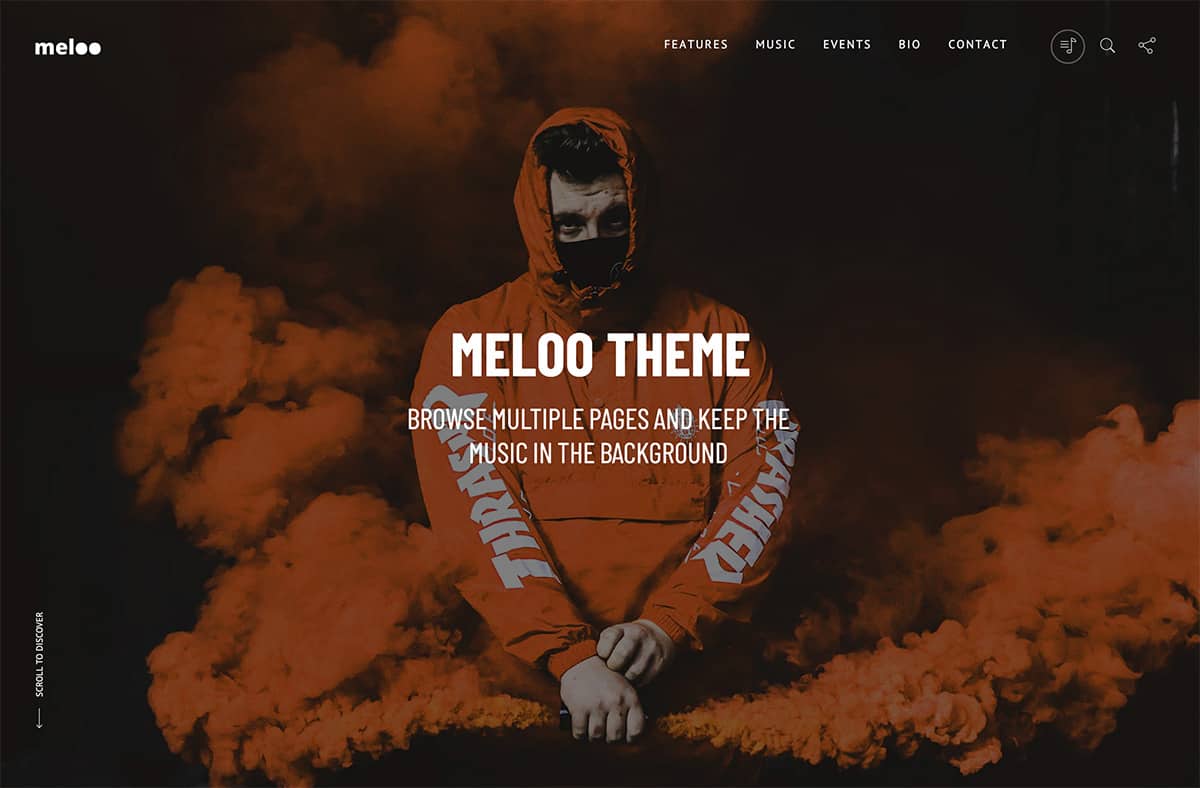 Designed mainly for DJs and music producers, Meloo is unique in that it features a music player that allows you to keep the music playing continuously in the background. This is a responsive single-page music website template and offers event integration & a built-in SCAMP music player.
Miraculous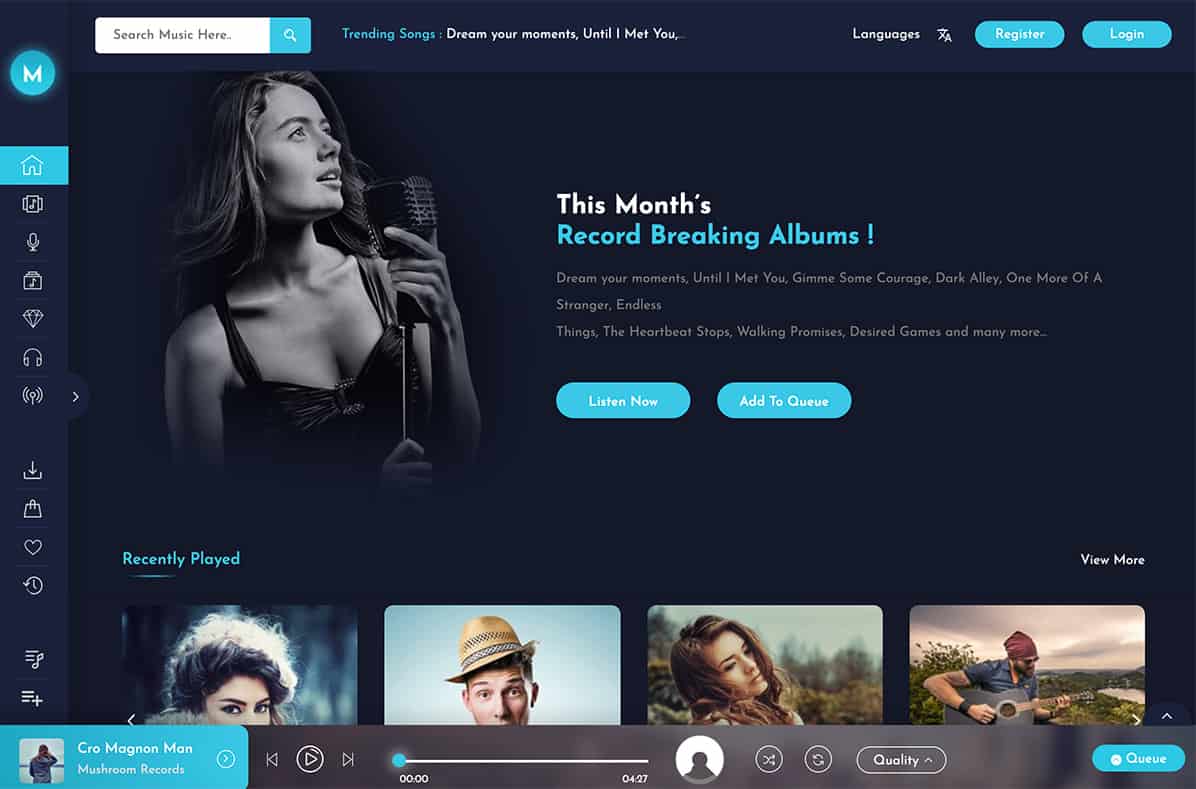 Miraculous is a unique HTML5 music website template designed for building an online streaming music store. It comes with two versions, light and dark, and 25 pre-built pages. This template, built on Bootstrap, includes the ability to stream music or video online and is loaded with features for quickly setting up your online streaming service.