Best Restaurant and Food Website Templates and Themes (HTML5 & Bootstrap)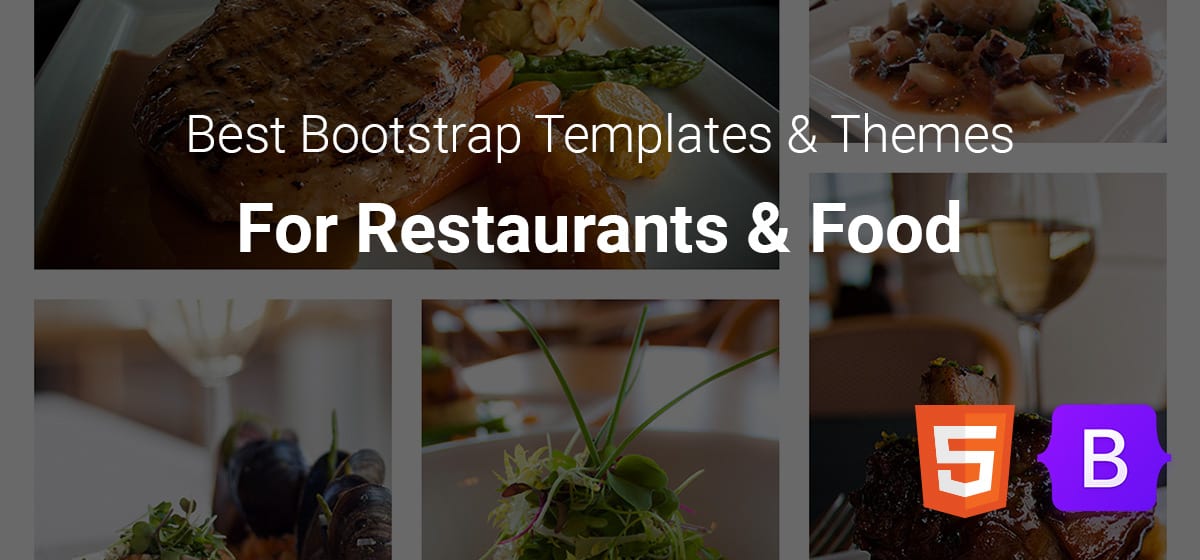 When designing a website for your restaurant or setting up your very own food blog, it's important to determine what your layout will look like and the features it will have for your visitors or readers. Investing in an effective design template for your restaurant business is going to pay off in the long run.
We've hand picked a collection of the best Bootstrap restaurant templates and themes to help you choose the most suitable one for your business:
For Mid/High-end Restaurants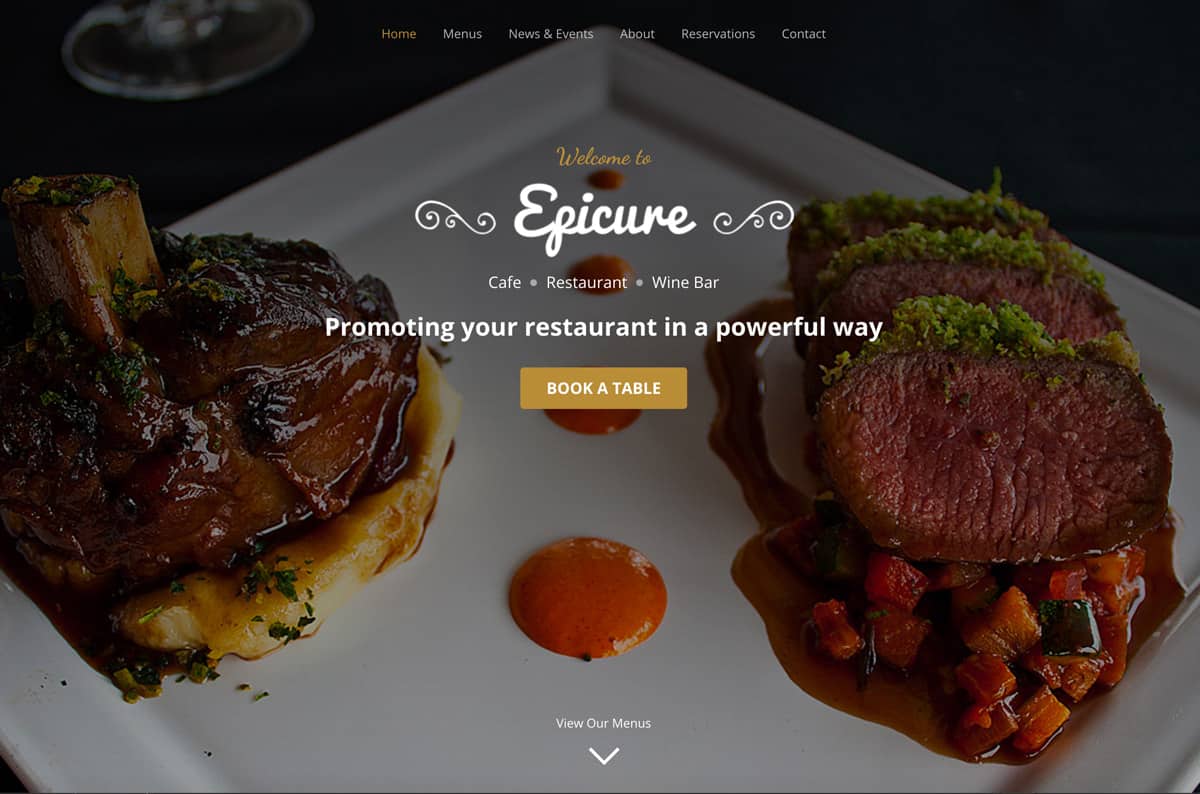 Epicure is a very popular Bootstrap restaurant template. It's perfect for quickly setting up a super modern one-page website for Mid/High end restaurants.
Extremely easy to customise, Epicure allows you to design a restaurant site that can help convert visitors into customers in the matter of a glance or two. Instead of filling your site with irrelevant features, this template adopts the approach of "less is more" and concentrates on the most effective features that will actually aid you in converting visitors into paying customers.
The simplistic design helps direct your customers to make a booking through your website. This Bootstrap template is available in ten color schemes, and has a fully functional PHP booking form. The template design works really well on different mobile devices so your site visitors can book a table on the go with ease.
Want to build a simple yet effective restaurant site? Take a look at Epicure.
Resto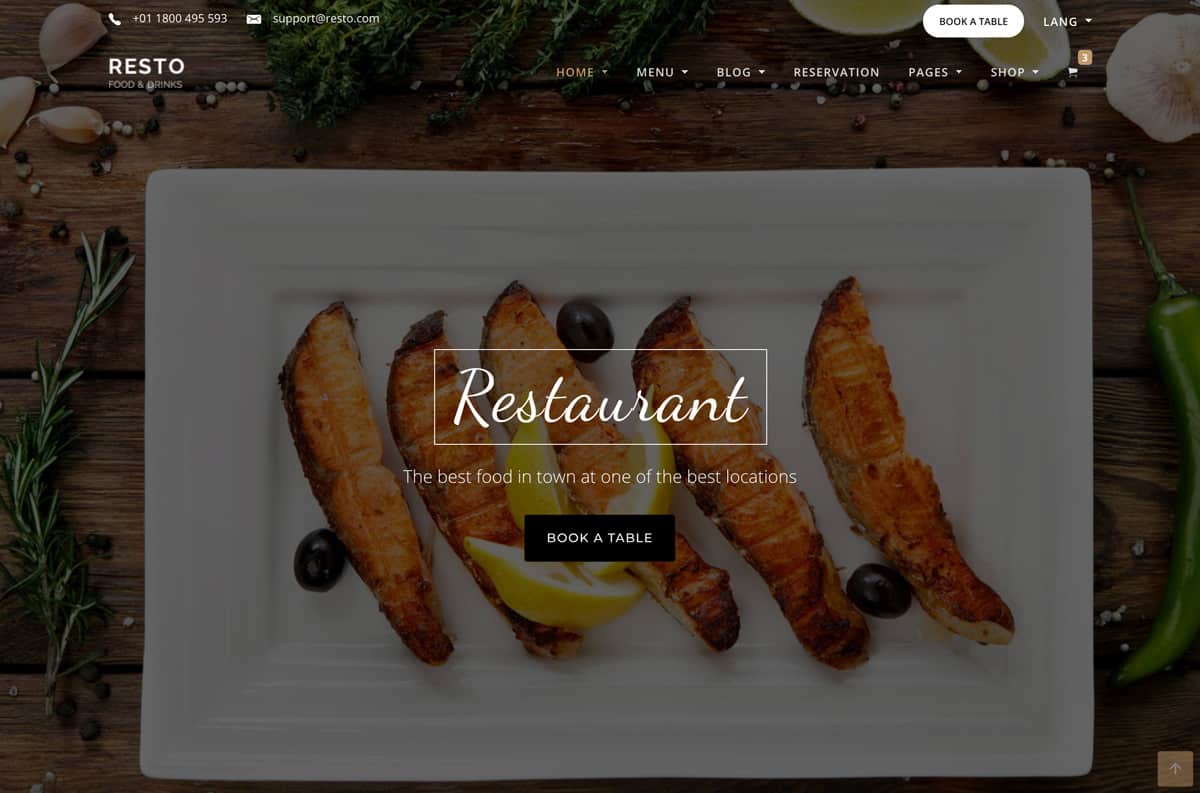 Built with Bootstrap, Resto is another great fit for a modern high-end restaurant. This template is packed with page designs and it can help you build a comprehensive restaurant website.
For Cafes
Tavern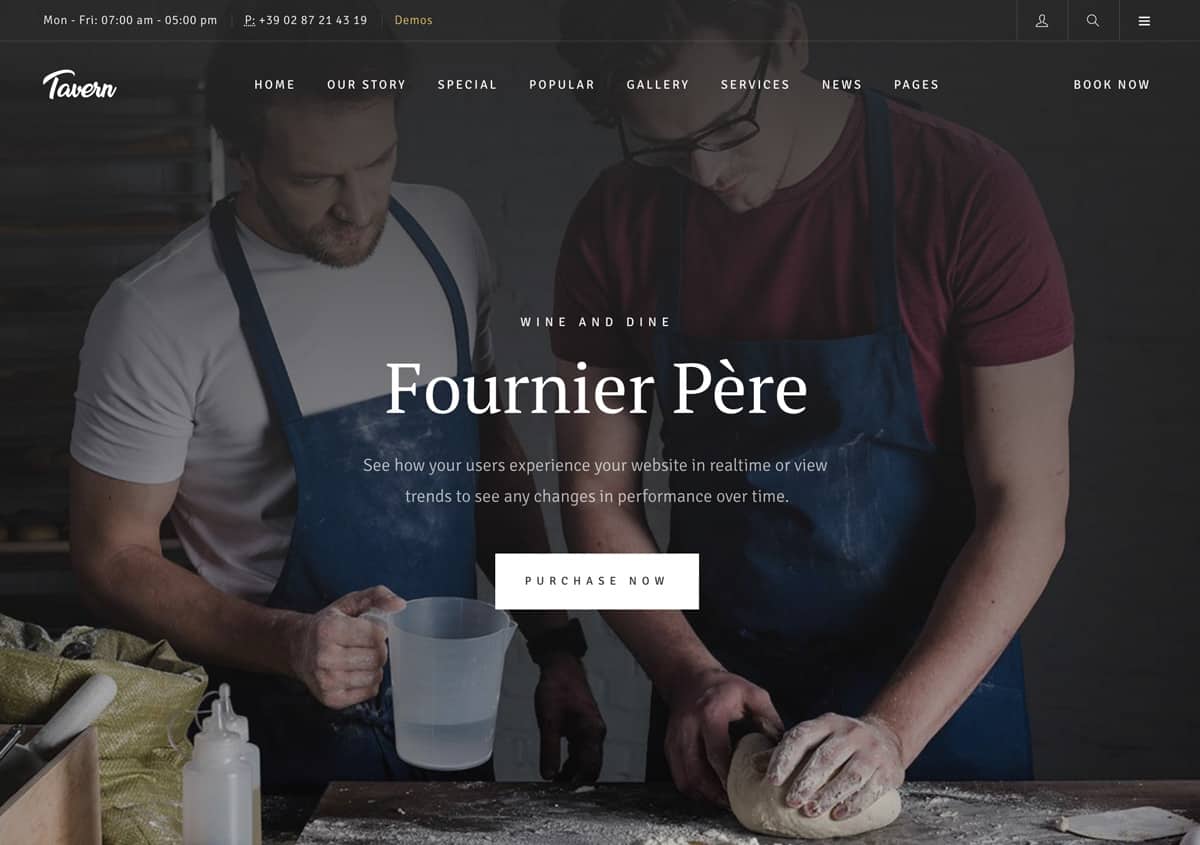 When it comes to intimate cafes and eateries, the key is to keep the outlook simple, understated and clean, all the while ensuring it is equipped with the required features that serve to embellish the neatened down design. As a result, Tavern is a perfect fit for cafes. This template offers you lots of page designs providing responsive layouts along with various other supporting features such as video backgrounds, image galleries, contact/booking forms, animations and charts.
For Bakeries
Café Bibbona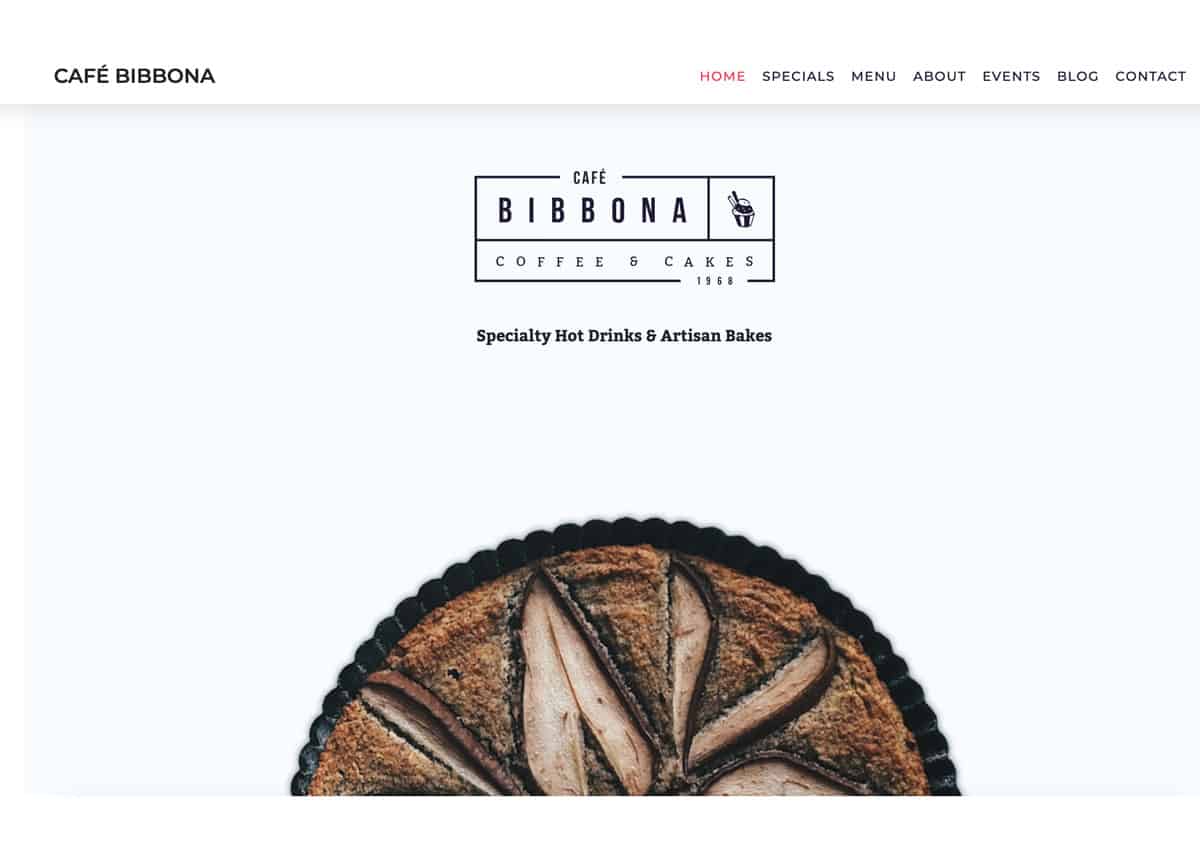 If you are looking for a template that can help you to market and present your food products and services, then you could really use the help of Cafe Bibbona. This is a Bootstrap template great for bakeries and it has been designed to display a clean and minimalistic look so your products are highlighted as the centerpiece.
For Takeaways
FoodBingo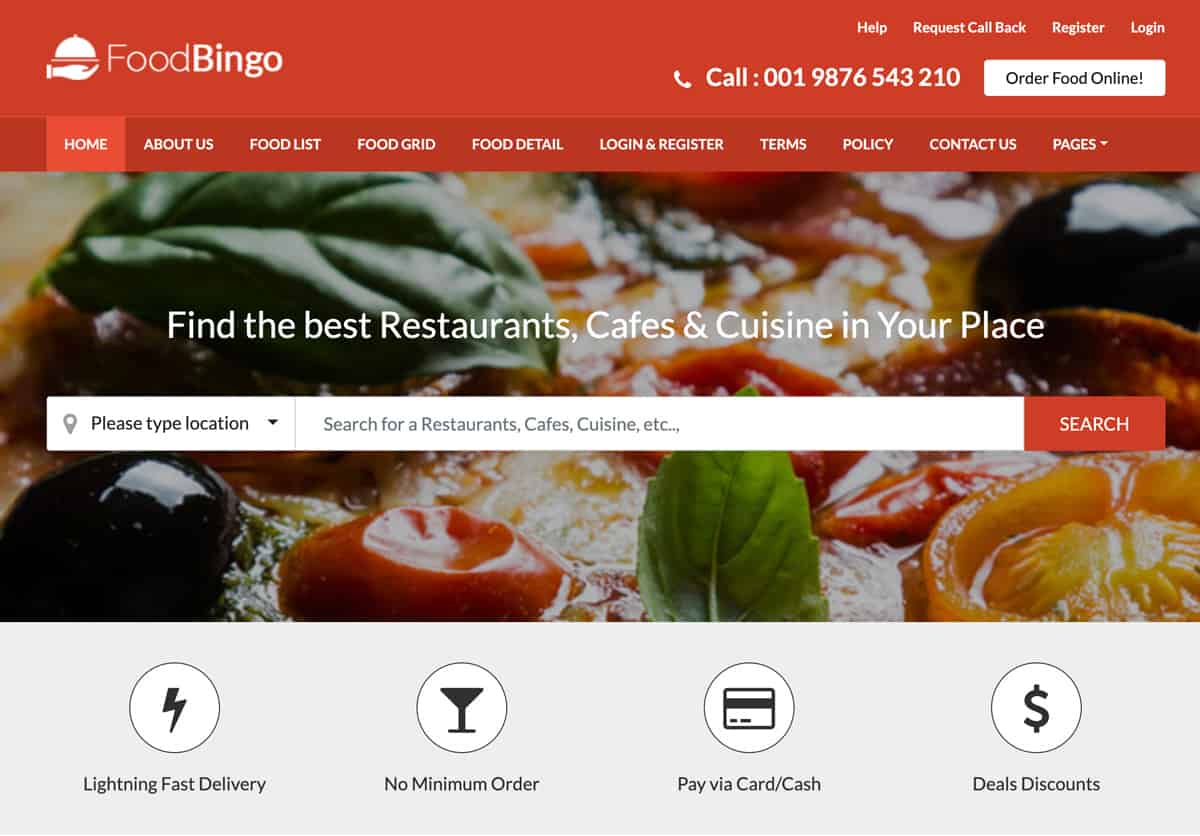 When it comes to designing the perfect layout for a takeaway website, you should try FoodBingo. It offers up to 8 page designs, support for images, animations and videos, and a modernesque appearance that looks approachable yet is full of interactive features.
For Food Blogs
Grill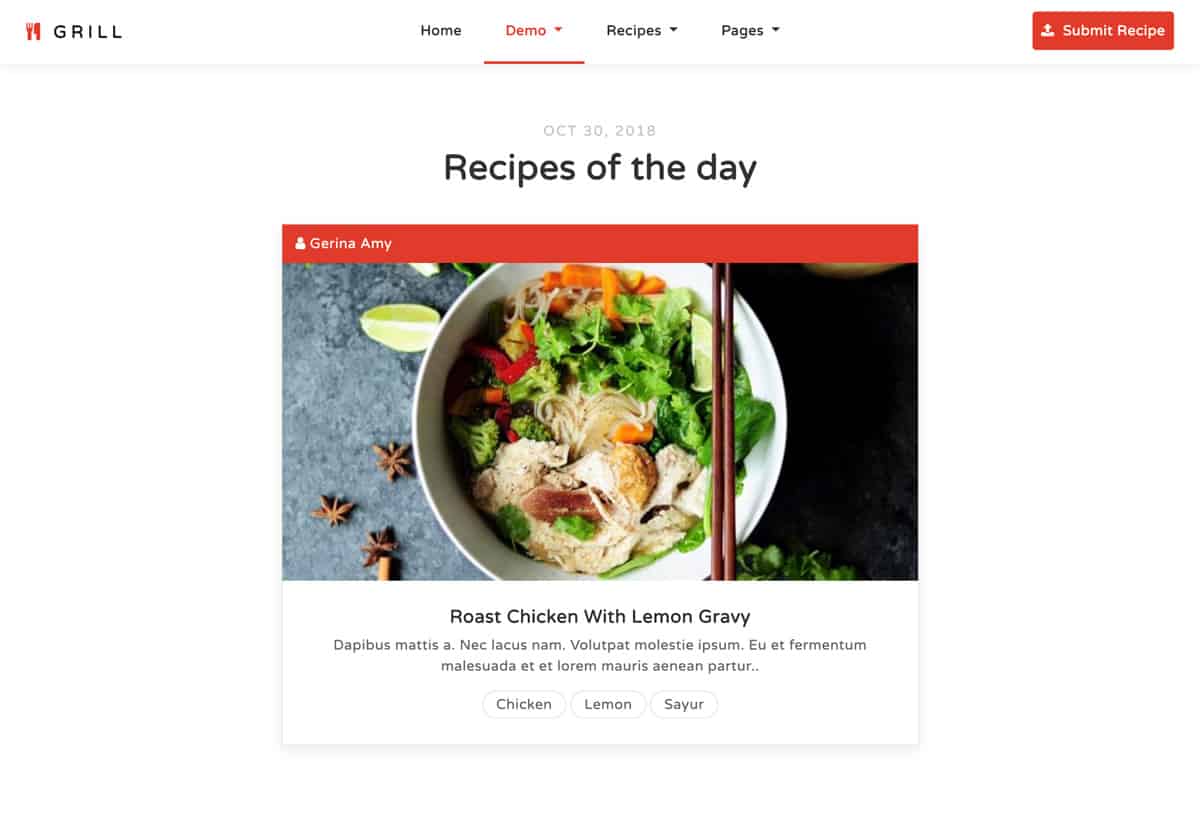 Blogging about food is increasing in popularity and a good food blog with recipes and reviews can go a long way in a world where everyone is looking for recommendations online. If you are a food blogger or are looking to get one up and running soon, then look no further than the Grill template as it will be perfect for your pictures and videos. Easy to customize, made with Bootstrap, HTML5 and CSS3, Grill makes it extremely easy for you to build up your food blog site.