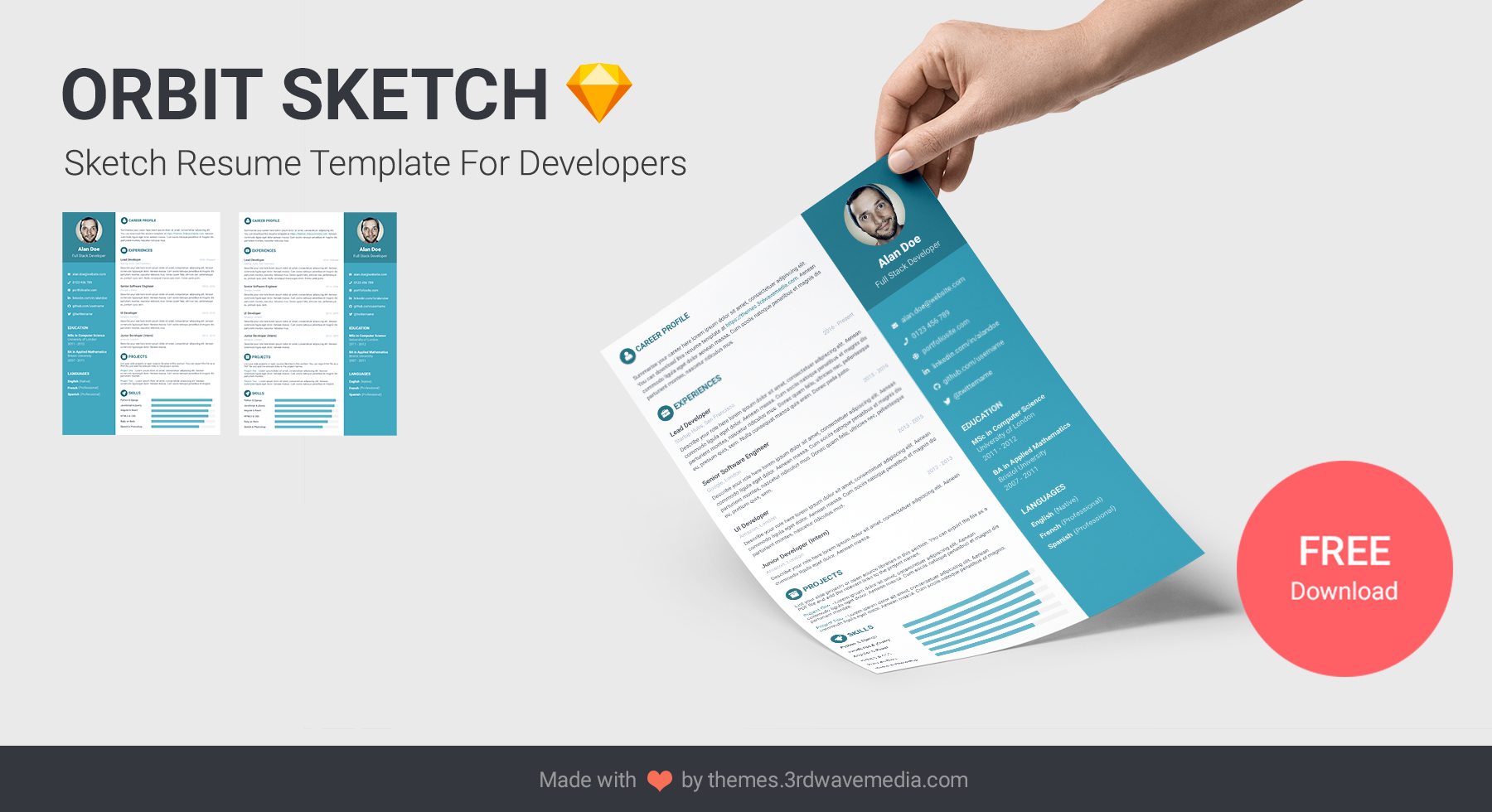 Free Sketch Resume/CV Template for Developers
Orbit Sketch is a free resume design template made for developers. It's the perfect base for making your own printable resume/CV. The design matches our Bootstrap resume/CV template Orbit so you can use both for your online and offline presences. The design file is in sketch format so it's super quick and easy to edit the content and change the color scheme.
Want your job application to stand out from the crowd? Get the design template today and you can have a professional looking resume/CV ready in no time!
Want more free resources like this? Sign up to our mailing list or follow us on Twitter so you don't miss any future freebies!
Free Download

(45,807)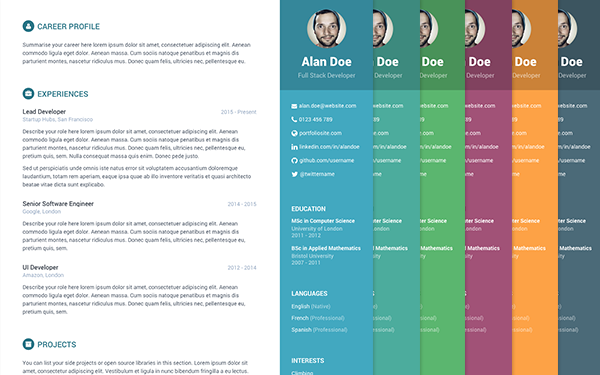 Author & License
This Sketch template is made by our product designer Xiao Riley for developers. It's 100% FREE for use in personal projects.
You can use the template in any number of personal projects for yourself (eg. your own resume). You may modify the template according to your needs and include them into works such as websites, applications, printed materials and others. No attribution or link back to our site is required, however any credit will be much appreciated. 🙂
You do not have the rights to resell, sublicense or redistribute (even for free) the files on its own or as a separate attachment from any of your work. If you wish to promote this template on your site, you must link back to our website (themes.3rdwavemedia.com) where users can find the download and not directly to the download file.
Commercial License Options
If you'd like to use this template without the footer attribution link, you can buy the commercial license:
Single Application License ($16)
Details
Changelog
Changelog
v1.0 –
2018-12-06
Credits