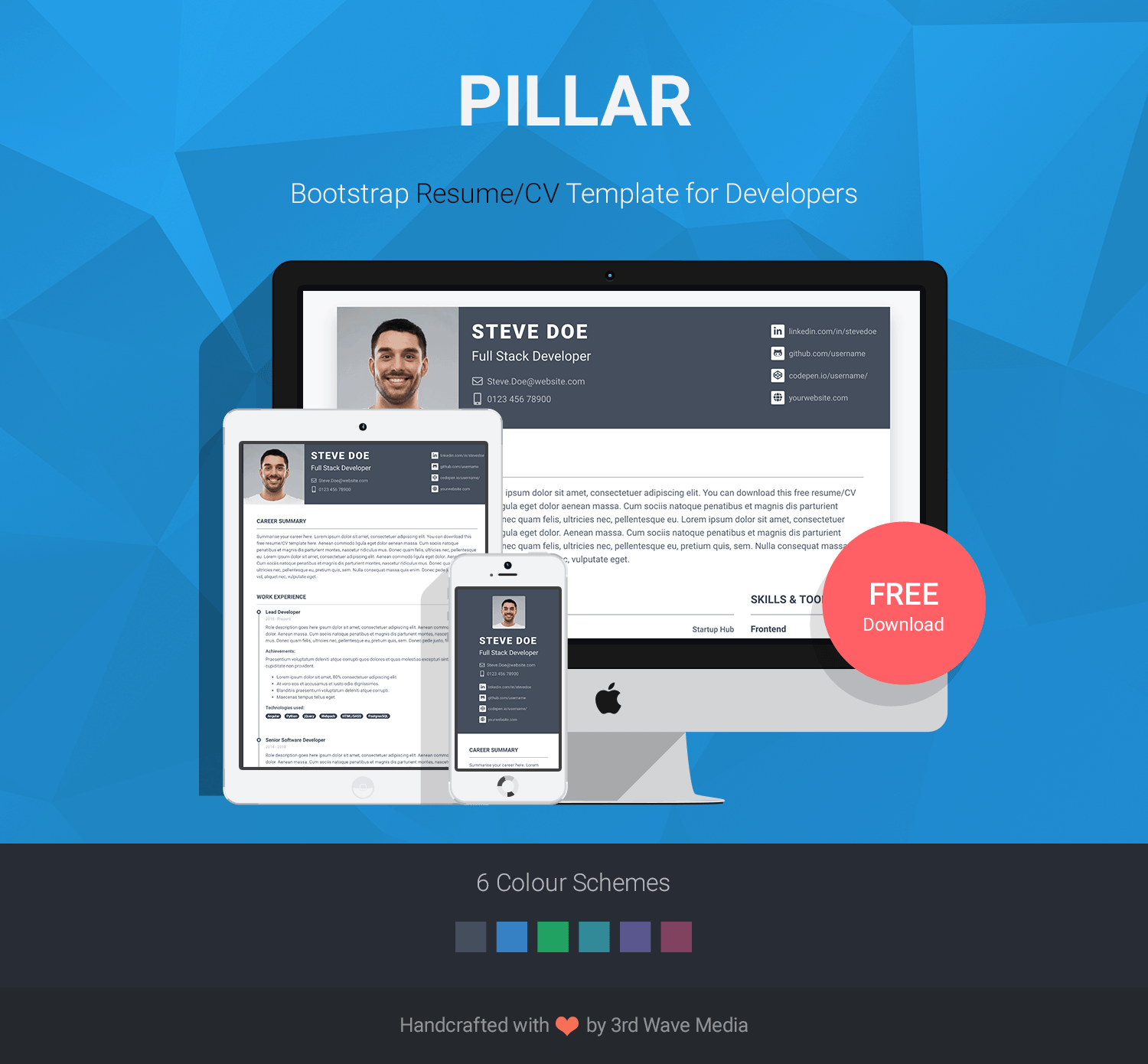 Free Bootstrap 5 Resume/CV Template for Developers
Pillar is a free Bootstrap 5 resume/CV template tailored specifically for developers. The template comes with 6 color schemes and are quick and easy to change via the source SASS files. Built on Bootstrap 5, this template is included in our premium Bootstrap theme Instance. If you are a developer and need to build your online presence, you need to check out the Instance theme as it has all the winning ingredients to get you hired by your potential employers or clients.
Love free Bootstrap templates and themes?. Sign up to our mailing list or follow us on Twitter so you don't miss any future freebies!
Free Download

(93,239)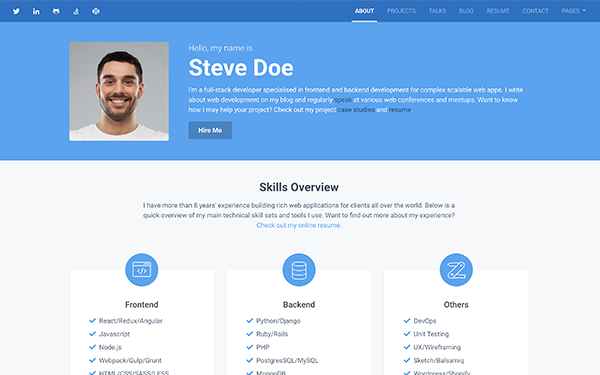 Need a comprehensive portfolio template for your personal site?
Check out our premium Bootstrap 5 template Instance. It's perfect for you to build your personal brand as a developer!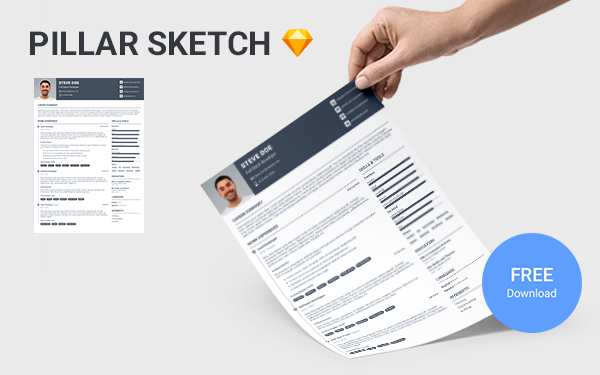 Want to have a printable version?
We've released a FREE Sketch design template Pillar Sketch for this Bootstrap template.
Author & License
This Bootstrap template is made by product designer Xiaoying Riley for developers and is 100% FREE as long as you keep the footer attribution link. You do not have the rights to resell, sublicense or redistribute (even for free) the template on its own or as a separate attachment from any of your work.
Commercial License Options
If you'd like to use this template without the footer attribution link, you can buy the commercial license:
Details
Features
Fully Responsive
HTML5 + CSS3
Built on Bootstrap 5
6 Color schemes
FontAwesome icons
SASS source files included
Compatible with all modern browsers
Changelog
Changelog
Bootstrap 5 v3.0 –
2023-06-25
Updated Bootstrap 5 and Fontawesome
Bootstrap 5 v2.0.1 –
2022-12-05
Fixed skills section styling issue
Bootstrap 5 v2.0 –
2022-05-25
Updated Bootstrap to v5.2
Updated FontAwesome to v6
Bootstrap 5 v1.0 –
2021-07-12
Bootstrap 5 version initial release
Credits
Bootstrap 5