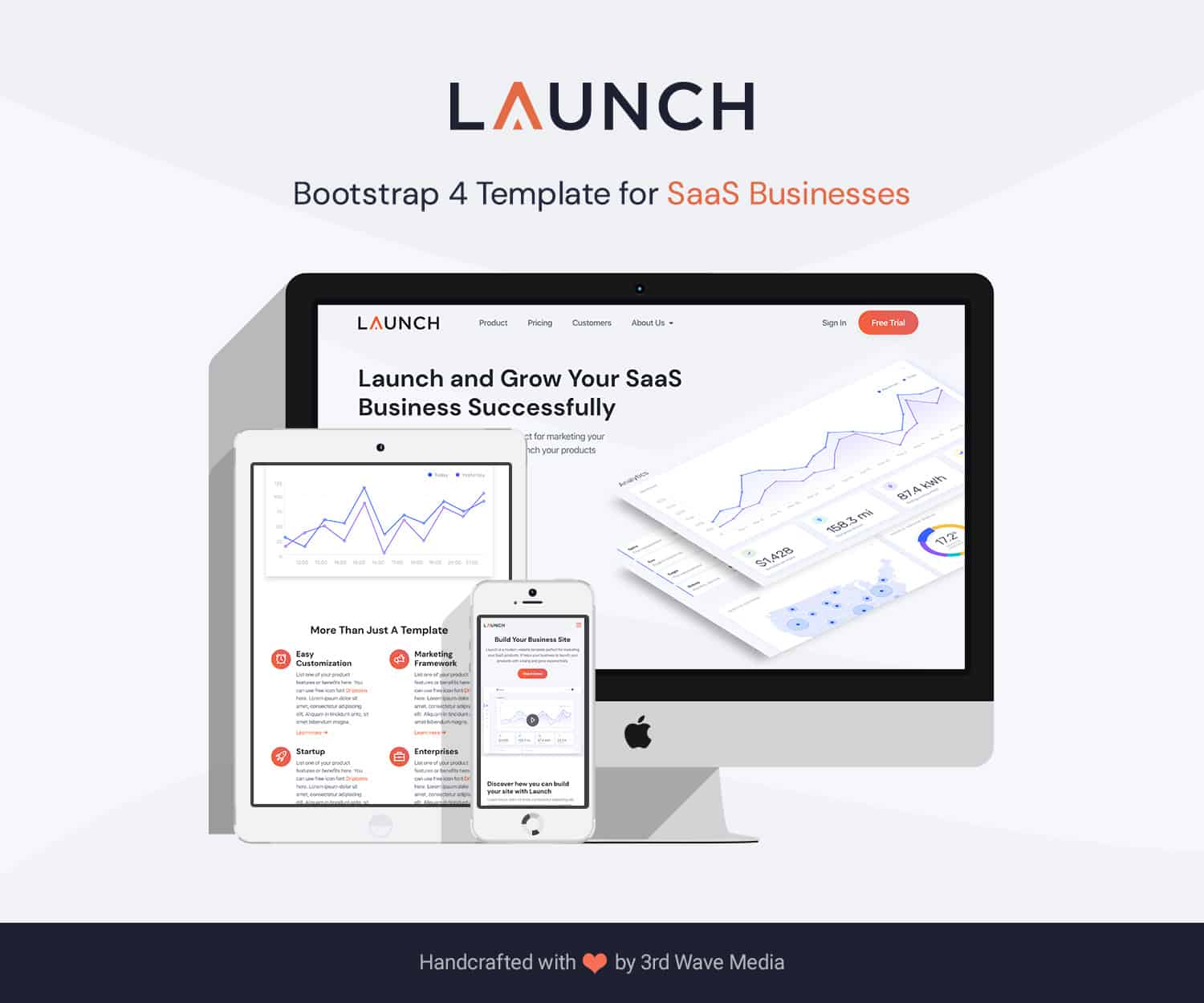 Bootstrap 4 Template for SaaS Businesses
Launch is a modern website template perfect for marketing your SaaS business. It helps you to launch your product and grow your business. It includes all the essential pages and components for any small to medium sized software business. Whether you're looking to build a brand new business site or revamp your current site you can take advantage of this template to save time and design effort.
Built on Bootstrap 4 and SASS, you can quickly customize the template to meet your specific needs. All the design elements are coded in a modular way so you can easily mix and match sections to build bespoke pages. The design is responsive and works perfectly across all devices.
Reviews
If you are using this theme, you're welcome to leave a review below.
Details
Latest Version
v1.0.3 – 2020-10-09
Features
Fully Responsive
HTML5 + CSS3
Built on Bootstrap 4
Theme SCSS source files included
1500+ FontAwesome 5 icons
Product Mockup PSD file included
Changelog
Changelog
v1.0.3 – 2020-10-09
Updated Bootstrap and FontAwesome
v1.0.2 – 2020-06-19
v1.0.1 – 2020-04-20
Updated FontAwesome and popper.min.js
v1.0 – 2020-03-08
Credits
Credits
All images are shown for demonstration purposes only.