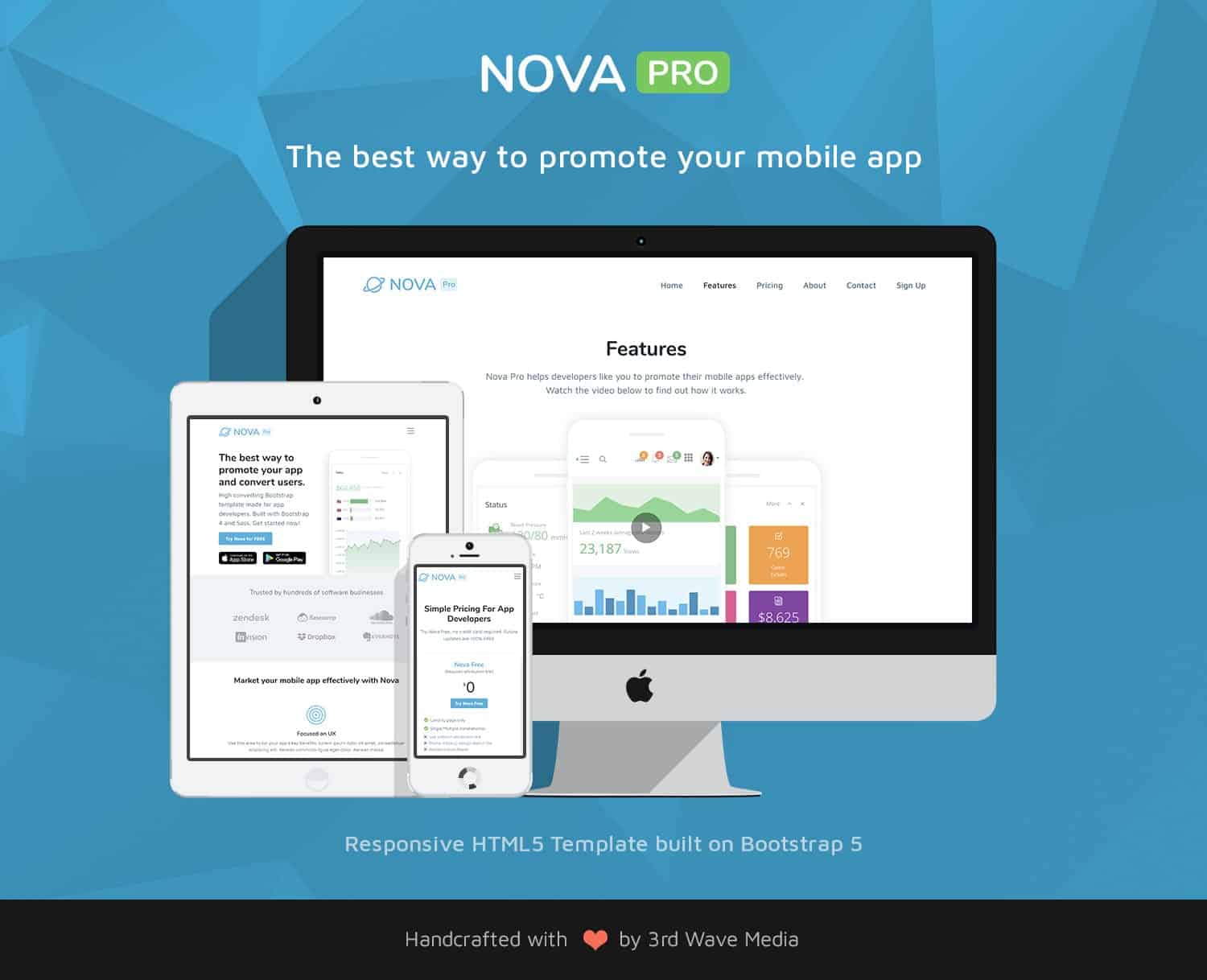 Bootstrap 5 Template for Mobile Apps
Nova Pro is a Bootstrap 5 template made for mobile apps. It's the perfect design and marketing framework for any app startup. It contains all the essential pages and design elements for building your app's online presence. The UX design is focused on converting your site visitors into paying users. The UI design is clean, modern and looks beautiful across different mobile devices.
Built on the latest Bootstrap 5 and SASS, it's quick and easy to customise the template to reflect your app's color scheme or branding. The code is clean and modular so it's easy for you to work with the template. Want to promote your app effectively? Get this template now!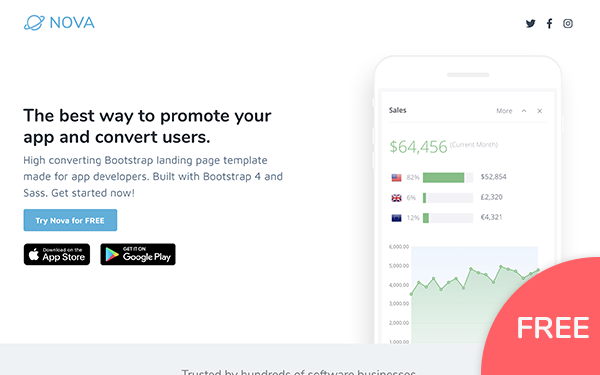 Want to try the template for free?
We've released the landing page as a FREE template.
Reviews
If you are using this theme, you're welcome to leave a review below.
Details
Latest Version
v2.2- 2023-09-18
Features
Fully Responsive
HTML5 + CSS3
Built on Bootstrap 5
Theme SCSS source files included
Phone mockups sketch file included
1000+ FontAwesome icons
Changelog
Changelog
v2.2 – 2023-09-18
Updated Bootstrap and FontAwesome
v2.1 – 2023-06-12
Updated Bootstrap to v5.3
v2.0 – 2022-05-26
Updated Bootstrap to v5.2
Updated FontAwesome to v6
Updated plugin libs
Styling improvements
v1.0 – 2021-05-15
Credits
Credits
All images are shown for demonstration purposes only.
Bootstrap 5