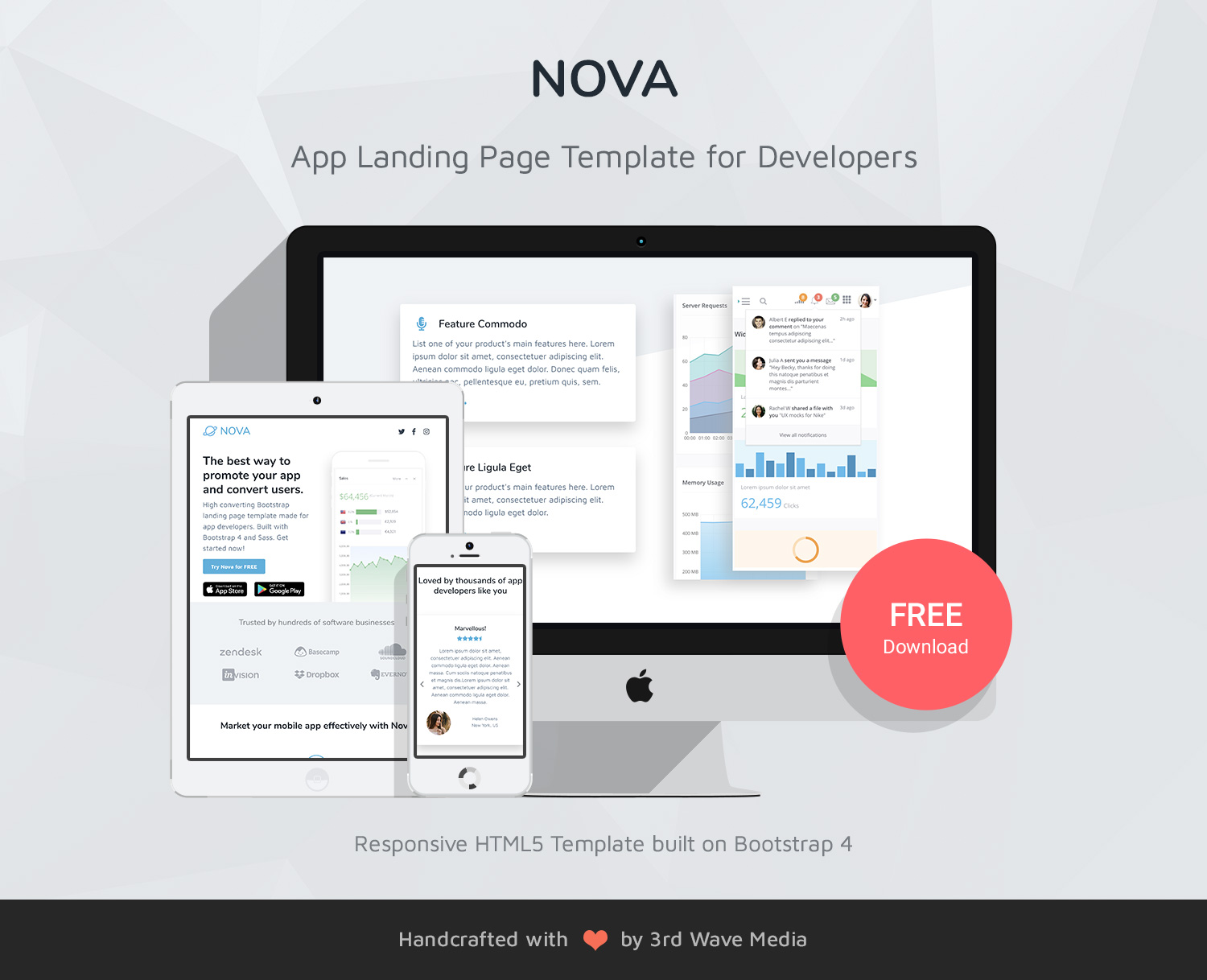 Free Bootstrap 4 App Landing Page Template for Developers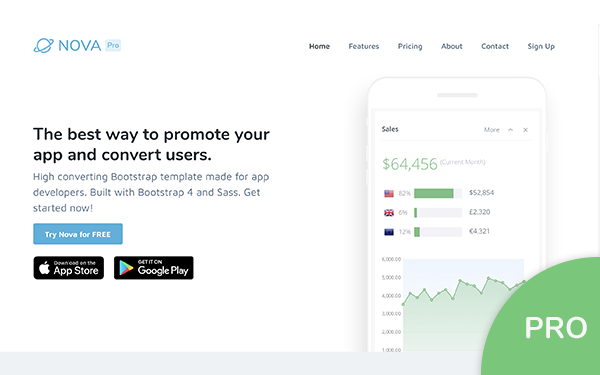 Building your app startup? Need more design elements and pages?
Check out Nova Pro. It's a premium version of Nova and it has everything you need to set up your app's business site.
---
Author & License
This Bootstrap template is made by UX designer Xiaoying Riley for developers and is 100% FREE as long as you keep the footer attribution link. You do not have the rights to resell, sublicense or redistribute (even for free) the template on its own or as a separate attachment from any of your work.
Details
Features
Fully Responsive
HTML5 + CSS3
Built on Bootstrap 4
Theme SCSS source files included
1000+ FontAwesome 5 icons
Changelog
Changelog
v1.1 –
2019-03-14
Updated Bootstrap & FontAwesome
v1.0 –
2018-09-28
Credits
Credits
All images are shown for demonstration purposes only.