Best Education Website Templates For Schools, Colleges and Universities (HTML5 & Bootstrap)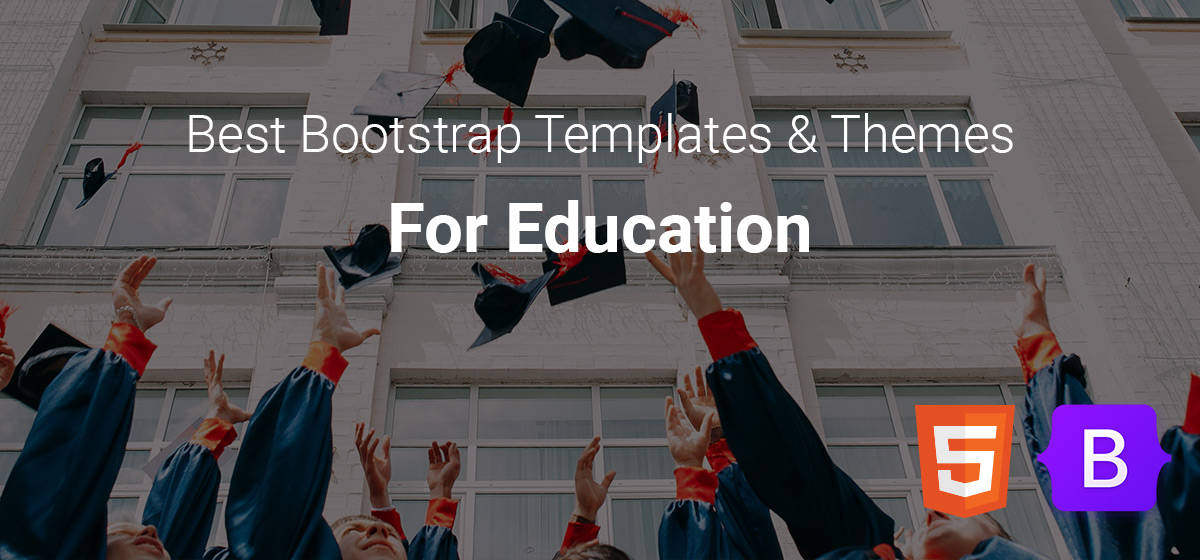 Schools, colleges, and universities face unique challenges when creating a new website. Due to the special nature of the work done by these institutions and the variety of stakeholders who have a voice in the development, template designs for other sectors are not effective. Learning institutions often have particular specifications and requirements that are not fulfilled by other template types.
Your website UX/UI design should offer all of the features you need so you can get started fast and have room for growth. Our Bootstrap templates and themes for schools, colleges, and universities are packed with the features and options schools require, whether you are trying to reach new prospective students or keeping students and families connected.
Even within the educational space, needs can vary a lot. That's why we have handpicked the best Bootstrap templates for higher and further education. All of the templates listed below are mobile friendly and work across all devices.
Best Bootstrap Templates for University and Higher Education.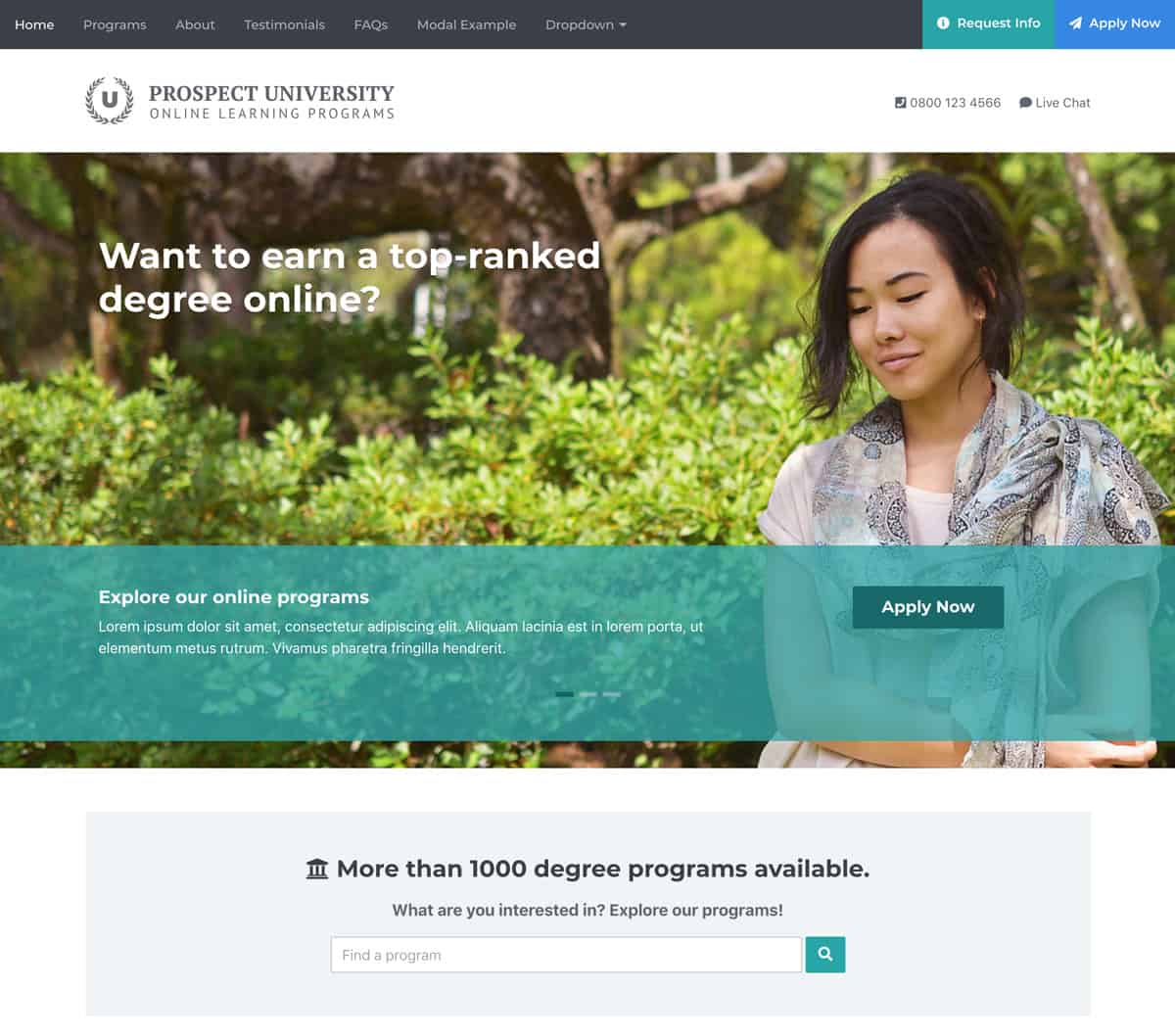 If you are designing a site to help promote an online educational offering, Prospect is an excellent choice in Bootstrap landing page templates. This beautiful one-page template has all the features you need to make a solid first impression and offer in-depth information about your offerings. With built-in search, embeddable video, and a beautiful layout of testimonials, you will be able to get the site up and running fast. Also, it is easily customisable to match the look and feel of your organisation's branding. It even includes a well-designed lead generation form to capture email addresses of prospective students.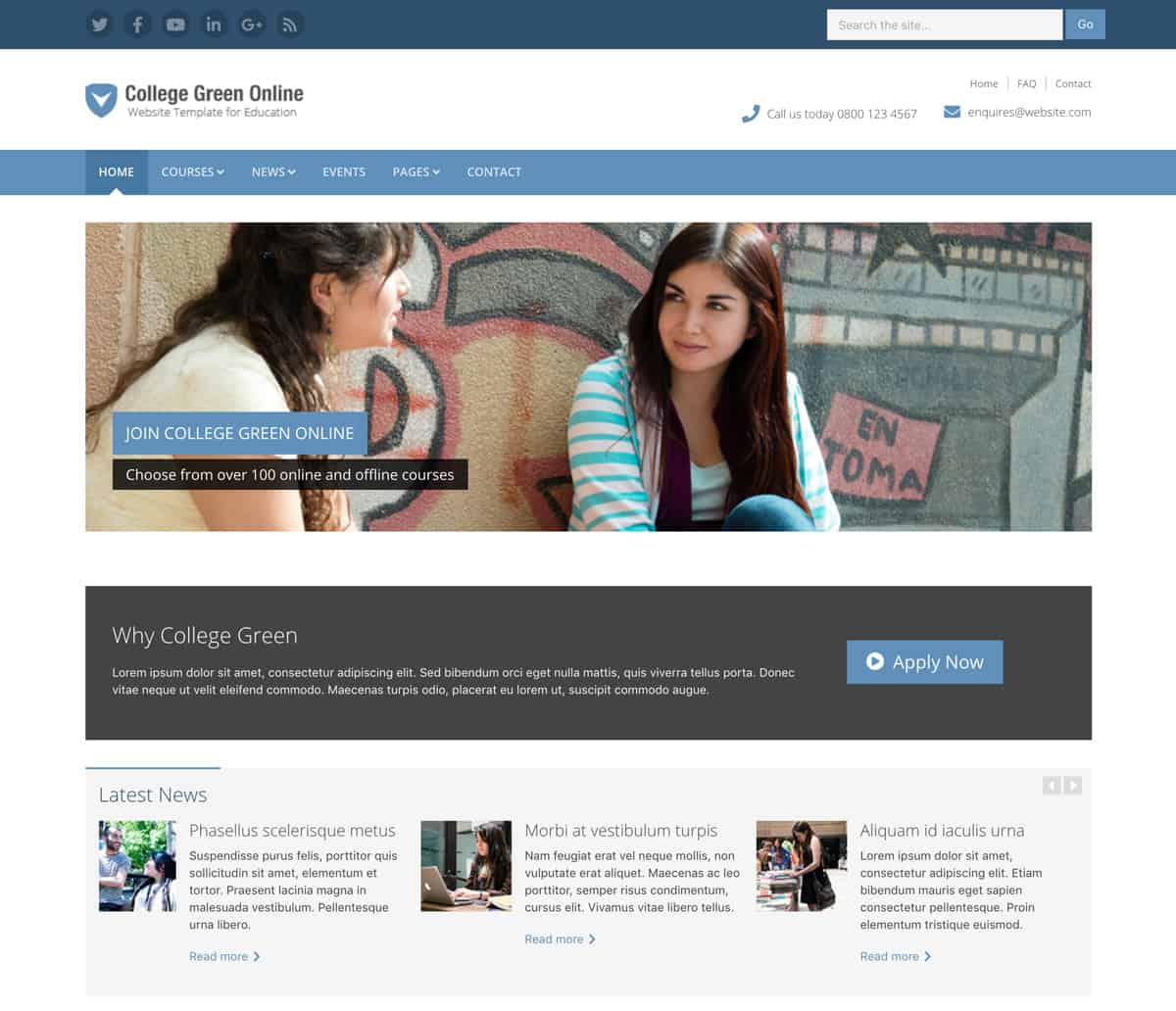 For colleges and universities that need a comprehensive website solution, College Green is a Bootstrap theme that will handle all the needs of a modern educational organisation website. It is modern, attractive, and comes with four interchangeable Color palates to make setup a breeze. It is ready for your content with built-in blocks for news, calendar, video, and search.
University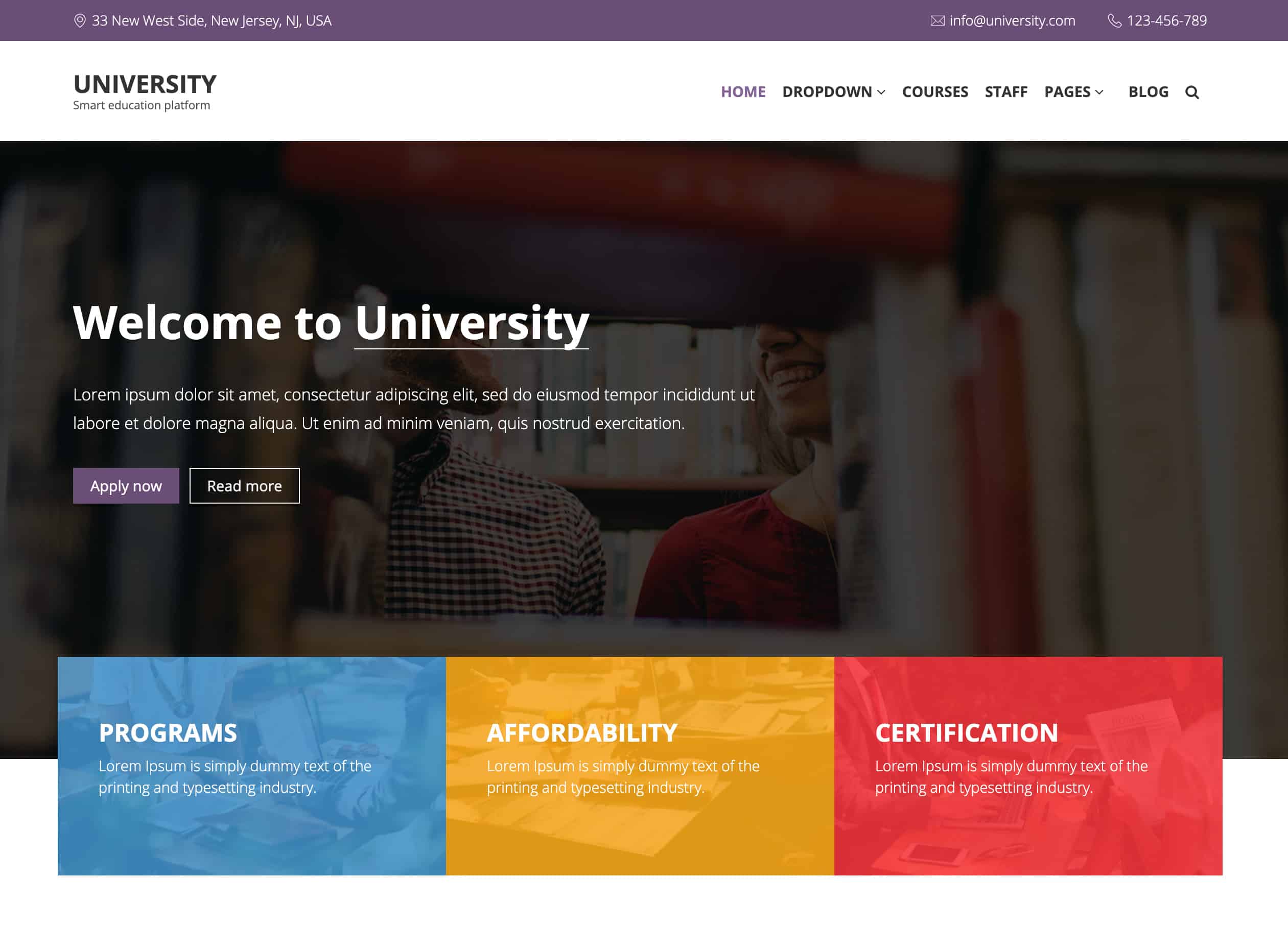 University is another excellent option for a Bootstrap theme. It comes with six Color pallet variants and HTML template pages covering everything an institute of higher education will need, including pages for staff, courses, and blogs.
Best Bootstrap Templates For Schools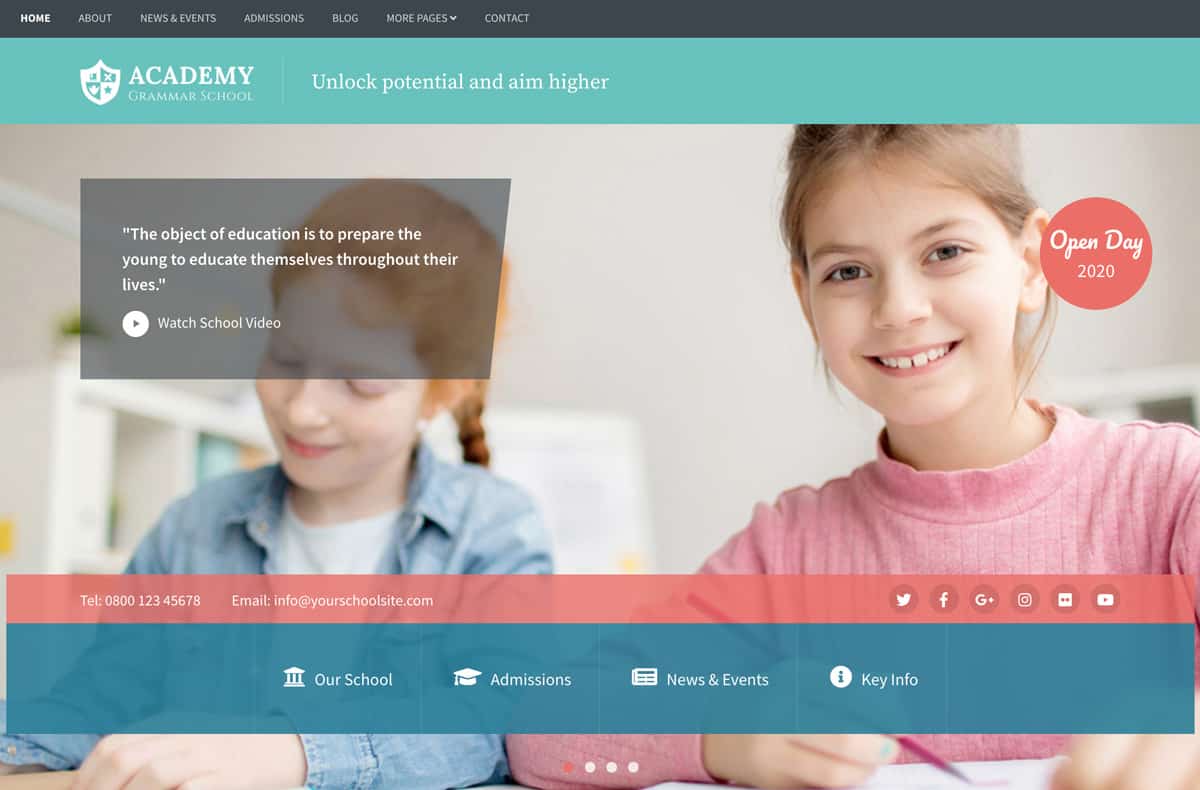 Offering a beautiful first impression, Academy is a Bootstrap education template that will enable a school to launch a feature-packed website fast. Full-width rotating images and translucent overlays allow designers to tell the story in images while still keeping essential information in front of the viewer.
Educomp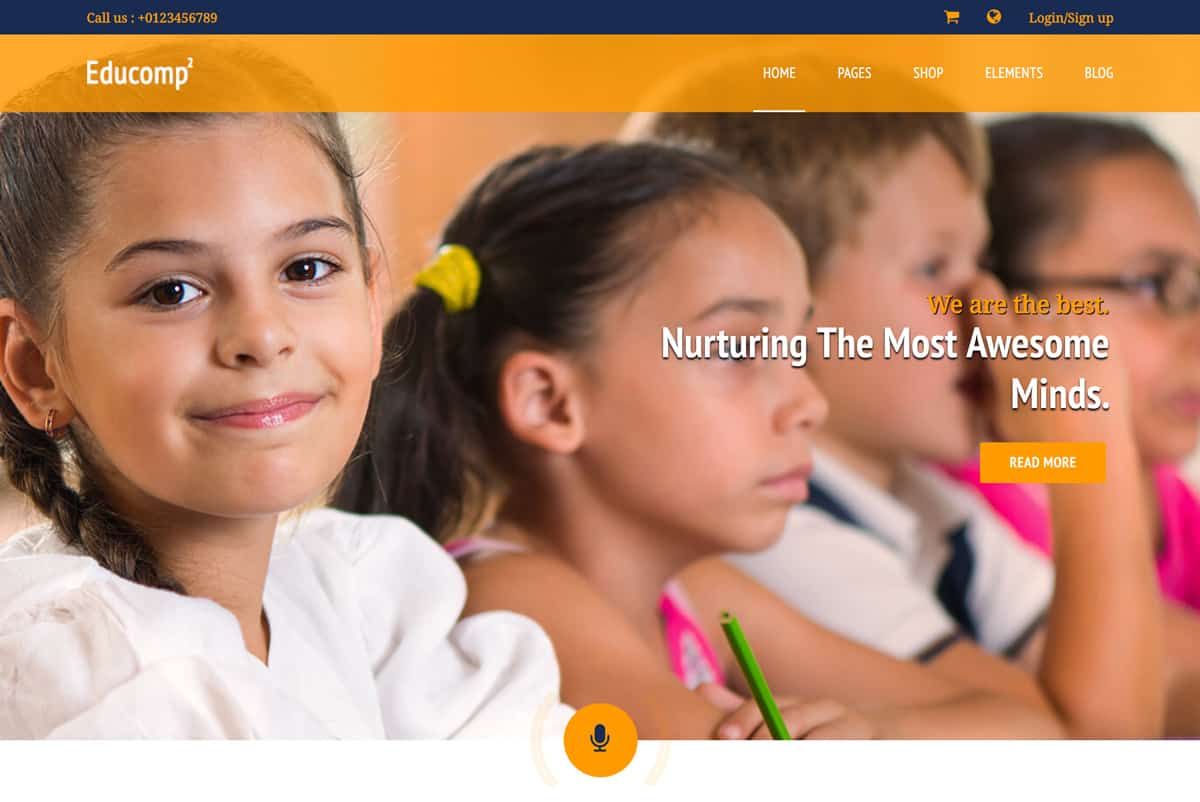 In terms of Bootstrap education templates, Educomp is one of the most powerful and flexible options available. In addition to multiple homepage and Color options, Educomp comes loaded with eCommerce page designs, and pages for login and signup features.
Kidz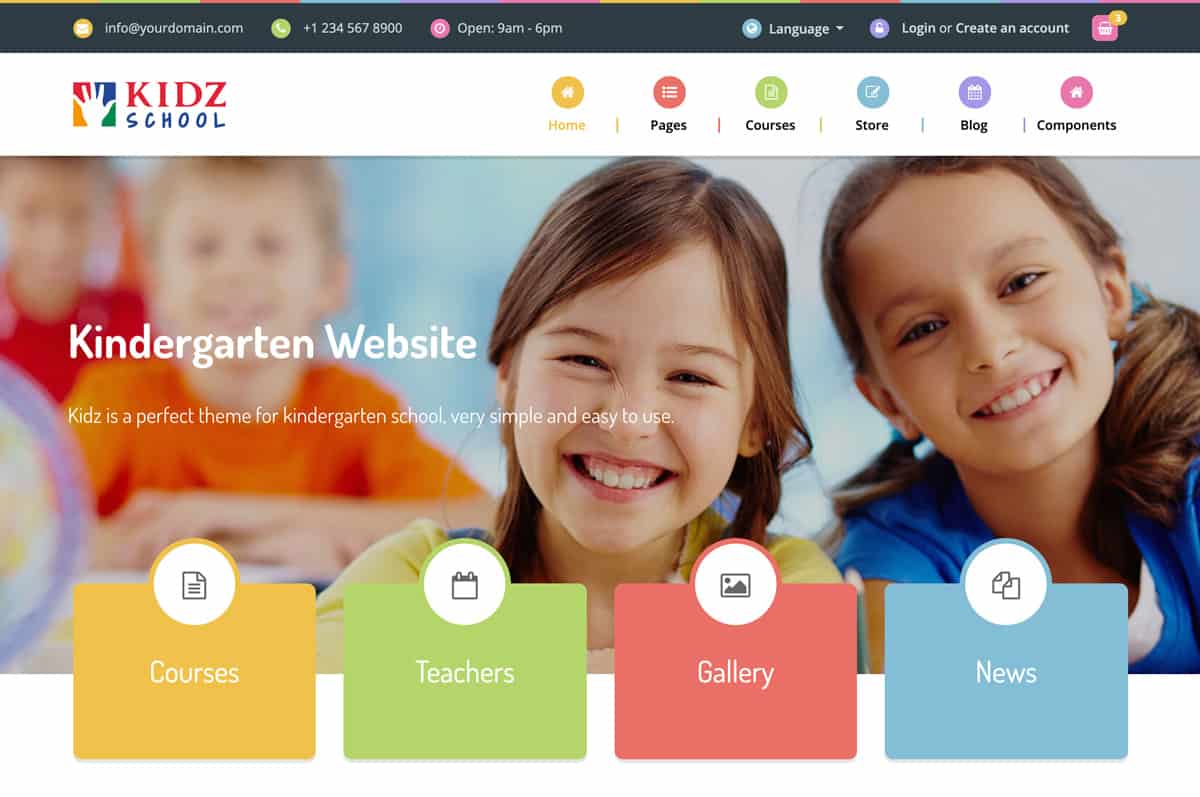 If you are looking for a template for children's education, a school, or daycare centre, Kidz offers a beautiful design and impressive features. It even includes built-in eCommerce pages for selling supplies, apparel or accessories. This template includes nearly every built-in option a school might need all in a highly customisable Bootstrap Framework.